I'm sure many of 4Bars readers are asking themselves this question when they come across my cigar segment here on 4Bars, so I thought I'd introduce myself to the Australian bartending community.
My wife knows about the affair I have been having with cigars for the past 9 years.
Like any affair it began with a casual dalliance before morphing into a full-blown affair that involves writing and speaking about my liaison!
Since my early 20s, I have been a keen cigar aficionado, however I soon realised that I wanted to engage further in cigar culture and contribute to its development. After a visit to Cuba in 2003, I began writing for an online cigar magazine and in 2006 began contributing to Europe's leading cigar magazine European Cigar Cult Journal. Later that year I filled a niche within the Australian cigar industry by launching my blog Inlumino Cigar News Australia.
ADVERTISEMENT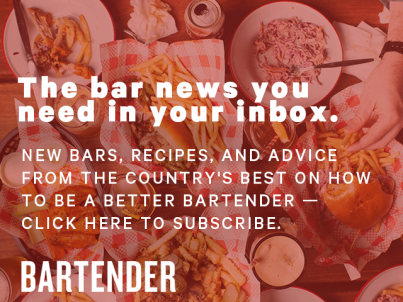 &nbsp
So how did I end up on this bartending website I hear you ask! Last Year, Bartender Magazine Publisher David Spanton, who shares a love of fine cigars, looked me up and together we collaborated on a cigar and cocktail matching session which some of you may remember (Australian Bartender, Issue 91, June 2008). I was then invited to be a part of the Cigar Theatre panel at BarShow08 and now take the reins as the Cigar Correspondent for 4bars.
My contributions to 4Bars will aim to inform and entertain about premium hand-made cigars. Cigars are extremely subjective. I don't profess to be an expert, nor do I have all the answers. Like the products adorning your bars, cigars have a unique story, rich in history. In Australia, predominantly due to the anti-tobacco push and smoking bans, cigars have been maligned – unfairly lumped into the same category as cigarettes. Yes, both contain tobacco, but I can imagine your dismay if Richard Hennessy or other top shelf tipple received the same negative connotations as Passion Pop.
It's time to give the humble cigar its due recognition.
Cheers, Sam
Please email any cigar related questions to sam@inlumino.com.au
To read some of my previous editorial contributions visit www.inlumino.com.au
Inlumino Cigar News Australia can be found at http://inluminocomms.blogspot.com