35 Darlinghurst Road, Kings Cross, Sydney
02 9368 7333
Photography by Shannon McGrath
ADVERTISEMENT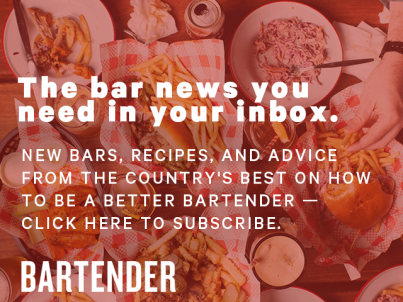 &nbsp
Kings Cross has it all – streets jammed with nightclubs, restaurants, bars, cafes, designer clothes stores, halfway houses, shooting galleries and swanky apartments overflowing with hookers, lawyers, old queens and young families. It's the definition on the 'whole kit and kaboodle' and the inspiration behind the name of its newest resident, the nightclub above the ground floor pub operation The Sugar Mill.
Kit & Kaboodle (and The Sugar Mill) is another notch on the bedpost of the boys from Keystone Hospitality, the team that revolutionised King Street Wharf with Cargo Bar and then Bungalow 8 and theloft.  The latest venture from the Keystone boys (Fraser Short and John Duncan) marks a move into late night trading and according to Short: "It really is a natural progression for Keystone to have a venue in the 'Cross."
Keystone teamed with builders, Arcon and Interior Designer David Hicks to realise the look and feel of Kit & Kaboodle. According to Rory O'Brien from Arcon the most challenging part of the project was "a major strucrural overhaul to convert the former bank into a licensed venue and to get the project open ahead of schedule to capitalise on the Christmas trade."
With hundreds of builders on site to ensure that the doors were open before schedule (a minor miracle, in building terms), Kit & Kaboodle was open for Christmas party season with a plethora of A-List parties including the inaugural Bartender magazine Christmas party and a kick-ass launch party with a tattoo artist in residence. Don't worry, no drinking and tattooing was allowed.
The boys from Keystone worked closely with David Hicks to create a densely layered venue with rich colours and quirky features. The result is a two storey nightclub, music venue and cocktail bar which channels 1960s kitsch and Shanghai nights. In a bid to reclaim the glory days of the 'Cross, Level 1 draws inspiration from '70s club du jour, Studio 54 with a gold deco-inspired zig-zag bar set alongside Shanghai styling including Bronze Chinese dragons. For a more subdued (and classy) beverage head to the top floor which is all about Audrey Hepburn, or Audrey's 'naughty side' – comfy couches, French Champagne and frivolity. In line with the design brief, Kit & Kaboodle is the kind of place where "Frank Sinatra shared a drink with the sexy Cigarette Girl, and underground figures drank their Scotch straight up alongside wealthy Eastern Suburbs housewives".
Leading the team at this new venture is one of Keystone's most loyal employees and a former Bar Manager of the Year, Scott King. He left his post at Bungalow 8 and headed up to the 'Cross to look after operations. He heads up a team which includes cocktail maestro Eddie De Souza, whose specialties include The Forbidden Fruit Foam (vodka, vanilla and passionfruit topped with an apple and elderflower foam) and The Mexican Garden (a unique blend of Tequila and herbs).
Not just a place to catch the latest international DJs, or cosy up and 'kiss the boys late into the night away from prying eyes', Kit & Kaboodle is, well… apparently there ain't no better way to put it – it's just the whole damn Kit & Kaboodle.