Cuaba 2008 Edicion Limitada
Introduced relatively recently in 1996, the Cuaba marca is best described as one of Habanos SA's niche brands. The story behind the Cuaba name is based on Cuba's Taino Indian population and their use of tobacco leaf. Upon arrival, The Spanish learnt that ignited cuttings from the cuaba bush were the local's preferred method of lighting their original stogies.
Cuaba's regular production line is comprised solely of Perfecto shaped cigars (tapered at both ends) however this Limited Edition is interestingly offered in a Pyramid format (52 ring gauge x 6 inches). Most generous of Cuaba's regular production line is the Cuaba Salomones. Back in the day when smoking indoors was commonplace, a close friend, lit one of these 7 ¼ inch monsters up at the bar.  Another patron, smoking a cigarette exclaimed "Look at the size of that thing!" to which my friend, in his best Jamaican accent, replied "I get dat all de time," immediately capturing the attention of the bar and humouring the cigarette smoker's female companion.
But I digress – back to the 2008 EL!
ADVERTISEMENT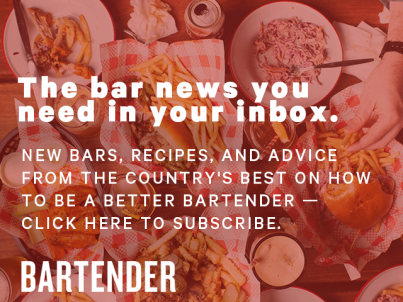 &nbsp
This marvel, part of Habanos SA's 2008 Limited Edition family had a thick, leathery wrapper, which could only be compared to the oily wrapper found on a Padron 1926 80 Years Anniversary which I had the pleasure of smoking last year. The Padron family produce some excellent non-Cuban smokes out of Nicaragua, and if this Cuaba stacks up in only some aspects to the Padron, it will still be an indulgence.
The pre-light draw revealed a subtle cocoa flavour coming through the cigar. Upon lighting, the first third of the cigar provided strong pepper notes with lashings of dark chocolate. After the first few minutes of lighting up a cigar, you can usually judge the overall character of a cigar. Some are characterised as lazy Sunday mornings, others are tempestuous summer evenings. This was a 'sit down and buckle up' cigar enjoyed on a warm March afternoon.
The stick's intensity lifted in the second third with the pepper and chocolate notes continuing. However, a bold coffee flavour began to infuse itself with that of the chocolate. The cigar slowly evolved over a twenty minute period, moving from the already mentioned intense, in-your-face flavour to a more enjoyable full-bodied smoothness.
The cigar's final stages continued to demonstrate its coffee and cocoa flavours. These Cuaba's are good now, but a few years rest in the humidor will further develop an intriguing cigar!
Cigar courtesy of Pacific Cigar Company.
The Cuaba 2008 Limited Edition is available from all reputable cigar retailers.
Please email any cigar related questions to sam@inlumino.com.au
To read some of my previous editorial contributions visit www.inlumino.com.au
Inlumino Cigar News Australia can be found at http://inluminocomms.blogspot.com