Happy Birthday Bartender Magazine!
On Monday, 20 April, Bartender magazine celebrated ten years and 100 issues with a blowout party at Sydney's Bayswater Brasserie. Bartenders, brand ambassadors and friends of the magazine enjoyed Moscow Mules, Negronis, Margaritas and Belgian beers as well as a slideshow of some of the greatest pix from the mag from over the last ten years. Current Editor, Simon McGoram kicked off formalities by thanking all the sponsors for helping to bring the party to life. He was followed by Publisher and Managing Director, David Spanton who hosted an impromptu pop quiz about the life and times of Bartender magazine. Former Editor, Naren Young flew back from New York to join the celebrations bringing with him a enormous signature bottle of El Tesoro Tequila courtesy of Julio Bermejo which was shared amongst the crowd.
To see the gallery of pix from the last ten years of Bartender Magazine, click here.
The team at Bartender magazine would like to thank Nigel, Rebecca and the team at Bayswater Brasserie. AV Sound for the AV equipment. Our ever generous drinks sponsors Diageo, Suntory, Beam Global, Bacardi-Lion, Pernod Ricard, Fosters, Coca-Cola and Vanguard Luxury Brands as well as all of you who attended and who have supported us over the past 10 years.
[nggallery id=13]
ADVERTISEMENT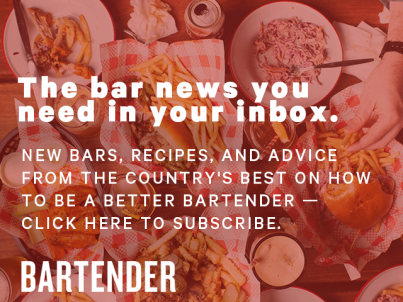 &nbsp