New Orleans most famous cocktail is a jazzy little number featuring America's national tipple – rye whiskey.
The Recipe:
Splash of Absinthe
25ml VS Cognac
25ml Rye Whiskey
12ml simple syrup
2 dashes Peychaud's Bitters
2 dashes Angostura Bitters
Lemon peel for garnish
Coat the inside of a glass with absinthe, discard any excess. Combine the rest of the ingredients in an ice-filled glass and stirred until chilled. The mixture is then strained into the absinthe covered chilled old fashioned glass, which is then garnished with lemon peel.
Recipe from Dale DeGroff's, The Craft of the Cocktail.
Like Bourbon Street, Jazz and Creole cooking, the Sazerac cocktail is quintessentially New Orleans. Supposedly one of the world's first cocktails, it is definitely the most famous drink to come out of the Louisiana party town. The drink is most often credited to a West Indian immigrant by the name of Antoine Peychaud, who operated a pharmacy in the French Quarter. Also the creator of Peychaud's Bitters, legend has it that the apothecary would host late night gatherings and serve them this cocktail, which originally featured Cognac, not whiskey.
The cocktail's popularity boomed in the 1850s and soon it was being served in all of the city's finest bars (euphemistically referred to as 'coffee houses') becoming strongly associated with one bar in particular, the very popular Sazerac Coffee House located on Exchange Alley. While most give credit for the drink to Peychaud, other cocktail historians credit a Sazerac Coffee House bartender called Leon Lamothe who served the drink using Peychaud's bitters along with sugar and Cognac.
ADVERTISEMENT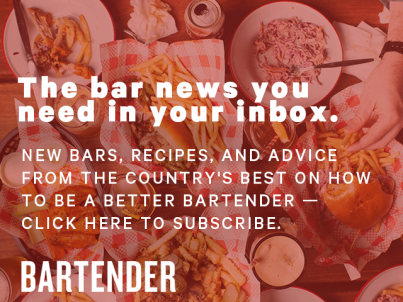 &nbsp
When a gentleman by the name of Thomas Handy took over the Sazerac Coffee House, he started to acquire liquor brands (including Peychaud's Bitters) and the Sazerac Company was born. In the 1890s his company began to bottle and market the Sazerac cocktail – now using the more readily available rye whiskey – as well as operating the Sazerac bar on Royal Street.
A key feature of the Sazerac is the absinthe wash which is used to coat the serving glass. The Sazerac House technique of stirring the drink in one small bar-glass and straining it into another has become enshrined in tradition and most bartenders worth their salt adhere to this method according to David Wondrich's new cocktail tome Imbibe!.
A great cocktail with layered flavours of rye, herbal flavours of absinthe, the bite of bitters and the sweetness of sugar. To see it made by Robert Hess, check out this video: