Photography by Dianna Snape
Beaney Lane (off Russell Street), Melbourne
03 9660 3777
www.spicemarket.net.au
ADVERTISEMENT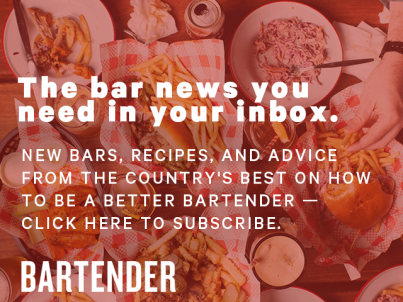 &nbsp
Melbourne's new Spice Market occupies a large basement space down Beaney Lane (off Russell Street) below the newly redeveloped Grand Hyatt Melbourne and manages to completely redefine the concept of a laneway bar. The Middle and Far-Eastern flavoured venue is meeting of the minds between the Lucas brothers; Dean and Geremy behind the award winning MoMo Restaurant and the Zagame brothers; Robert and Victor of Zagame Hotels. Geremy Lucas tells us that team aimed to bring Melbourne "a venue of international quality on a large scale where the art of hospitality is integrated with design to provide an experience that is 'entertainment'. The bar experience, to us, should be much more than just about beverage and food."
Ok so the Lucas and Zagame brothers are ambitious. Of course we had to ask them if the venue had fulfilled their initial vision. Geremy Lucas' answer was simply: "Yes".
It's important not to take Lucas' statement as a mere boast; when the Bartender team made its way down Beaney Lane to check out the joint we had to fight our way past a flock of well heeled 20 to 30 somethings just to reach the door. Once inside, the venue had a busy hum with both the Lucas brothers greeting guests and not attempting to hide their satisfaction with the way the night's trade was progressing. It's not the discreet Melbourne laneway speakeasy many of us are used to and if anything about this place misses the mark it is their attempt to create an "elusive entry" (as Spice Market's press release suggests). In short, the secret is out and until the cold of winter cuts down the cues a little you should have no trouble finding the place.
The interior is accented with trappings collected from the owners' travels around the globe; antiques, furniture, mosaics and objects of art that conjure up that ancient spice route from Asia Minor through to the Far East from where the bar takes its inspiration.  A central marble and tiled fountain reminiscent of a Moroccan courtyard garden adds to the effect and Lucas also notes that: "There is even a section of an antique temple anteroom that was dismantled piece by piece and rebuilt which has been converted into an elevated private lounge". There is certainly a rich feel to place accented by a lighting set-up by Nathan Thompson from Flaming Beacon and the luxe textiles of the furniture designed by the owners themselves.
The service area itself inhabits more than 800 square metres and can cater for up to 700 guests. Despite this Lucas points to space being one of the main challenges facing construction of the venue: "With major construction works surrounding our tenancy" begins Lucas, "logistics in executing our fit-out was very challenging. Occupying over 1200 square metres of basement space, egress and ingress was very, very tight."
When we visited, admittedly we went for the safe option of a G&T rather than troubling the busy 'tenders for anything more complicated, but that wasn't stopping a majority of guests from indulging in the likes of Mongolian Mojitos (ginger, rum, honey water, mint citrus juices and ginger beer) or Mumtaz Margaritas (cumin, Tequila, Cointreau, Licor 43 and lime juice). Still others were interested in the Mezze Menu put together by MoMo's executive chef Greg Malouf which captures the essence of The Middle East and Mediterranean with dishes like goat's feta and ouzo olives, merguez sausage rolls and Turkish air-dried beef and goat's cheese pizzas straight from Spice Market's stone oven. Again Lucas is confident that they're onto a winner: "Greg Malouf has designed a mezze style bar menu that ensures Spice Market has the best bar food ever conceived."
On their busier nights Spice Market has a front of house team of over 40 bartenders and stylishly robed cocktail waitresses to attend to all your culinary and beverage needs. The staff are required to service two large rectangular bars at each end of the venue. We were certainly ably served on our visit with the second round of G&Ts appearing in the blink of an eye. While one might not go so far as state that they're "offering a premium level of attentive service Melbournians have not yet experienced in their own city" it was certainly hard to fault.
The Lucas and Zagame brothers confirm that their subterranean magic carpet ride of food, drink, music, service and beautiful people is receiving "overwhelmingly positive" feedback. It would certainly seem that Melburnians find this new variety of laneway bar the Spice (Market) of life.