World Cocktail Week is an initiative created by The Museum of the American Cocktail in 2006 to mark 200 years of the word 'cocktail'. Since its launch, it has grown into a global celebration that brings the bar community together to raise a toast to our trade and profession
2009 will see the YAKUSAN team host a national event program, supported by SIGNÉ and their luxury portfolio with Havana Club Añejo 7YO, Tezon Añejo Chivas Regal Gold Signature 18YO and a sneak preview of Beefeater 24.
The event program kicks off with the Opening Party on the official day – May 6th in Sydney at Hugo's Lounge, and then travels to Brisbane at Sky Lounge on May 11th, then Perth at Luxe Bar on May 12th, with the closing party in Melbourne at 1806 on May 13th. The closing event in Melbourne will also be the launch of a month long exhibition 'Shaken not stirred: a Century in Design of Cocktail Shakers', featuring Australia's largest collection of vintage cocktail equipment, which promises to be incredible.
Each event will feature guest bartenders from the old hatters, to the up and coming integrating the industry mentoring programme The Craft. Guest bartenders will be SIGNÉs own cocktail chef – Ben Davidson, Mr. Tequila legend – Phil Bayly (Cafe Pacifico), Tequila lover – Jason Chan (Seamstress), The Gun – Perry Scott (The Lark), The Craft winner – Ryan Noreiks (The Lark) and emerging bartenders Mark McKenzie (1907), Cameron Emerson (Andaluz), Nathan Beazley (The Bowery), Nick Hatting (Sticky), Pierre Faljourn (The Den, Ivy), Tim Wastell (Blue Diamond), Michelle Morrow (The Balcony), & James Spencer (Luxe bar).
ADVERTISEMENT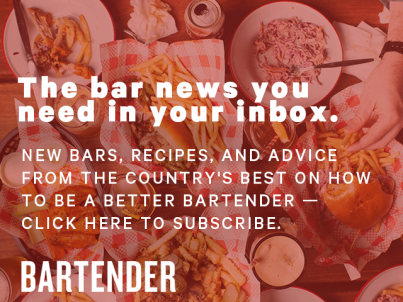 &nbsp
These events are not to be missed, and will be a true bartenders celebration to toast the world of the cocktail in honour of Dale DeGroff, Jill DeGroff, Phil Greene, Robert Hess and everyone shaking and pouring around the world.
For more details email pa@yakusan.com