320-330 George Street, Sydney
02 9240 3000
Mon-Sat 11am till late
By Tom Lazarus
Photography: Courtesy of venue
"When people enter, they are completely removed from 'out there'." – Justin Tynan, GM

ADVERTISEMENT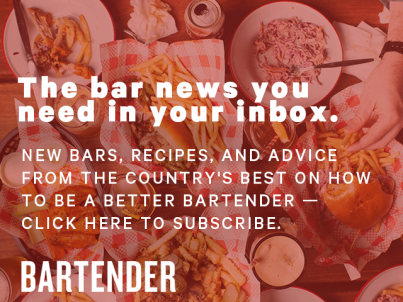 &nbsp
The canary yellow hoarding announcing Ivy's imminent opening has come down. The buildings behind it have gone up. Phase one of Justin Hemmes' exuberant 'lifestyle precinct' is just about complete. Behind Ivy's minimalist George Street façade are running beer taps, pumping speakers, flushing toilets, glowing barbeque coals, a sizzling teppan, chuckling water fountain, bustling staff and creeping plant life. The delays and all the million dollars have evidently been worth it. "You can tell the first timers," smiles GM, Justin Tynan from a balcony overlooking Ivy's heaving Patio Bar. "They come up the stairs and you can just see them stop and go 'wow'."
Phase two of Merivale Group's $150 million "urban oasis" is due to open in late June, taking the capacity of the two buildings to a sociable 4,500. The full list of Ivy indulgences is approaching folklore 'round these parts (if you live in Sydney, look away now), but will include 18 bars, a 25 metre rooftop pool, two rock star hotel suites, restaurants for all tastes, a spa and new offices for Merivale Group and Mr H himself (the latter called Ivy League).
Ivy concept
A big scale project needs big scale planning, and Ivy brought together architects, Woods Bagot, interior designers, Hecker Phelan & Guthrie and both Justin and sister, Bettina Hemmes over a four year process. "We were a power house," says Justin of the brainstorming sessions between himself, Paul Hecker of HP&G and Nik Karalis from Woods Bagot. "If you plugged into us, I think you could have run a small city off us – we were locked away for days at a time. Some awesome ideas came up and never eventuated, as it all had to be functional."
Ivy was thus forged in the heat of over 80 full day, intensive workshops, yielding 29 volumes of sketches, ideas and changes. Recalls Nik Karalis; "We'd have this running joke that every time an idea emerged, we all competed for it. There was an air of spontaneity, but the genius of Justin is applying his commercial eye and being able to see which part of it was relevant. His memory for detail is incredible."
In a climate of small bar fetishism, Hemmes strived to create something larger than life, and quintessentially Sydney in form; the "big house worshipping the sun", as opposed to the tiny, windowless club. "We researched the notion of the 'ideal house'," explains Karalis. "We decided on a 1950s-style house on the west coast of America – with that indoor-outdoor environment. A house that has been eaten out on the inside."
Acclaimed US designer, Kelly Wearstler's book, Modern Glamour is cited by Hecker, Phelan & Guthrie as an influence, as is Philippe Starck's work, "in terms of found objects and an eclectic furnishing style". Other inspiration came from 1950s pavilion-style architecture, along the lines of Hollywood Hills residences with "breezy, open plan interiors".
The 6,580 square metre venue, incorporating the heritage frontage of the former NAB bank at the southern end, was created with a void at its centre, through which as much natural light and heat could be harvested from Sydney's 300-plus sunshine days. This was to be a "breathing building", with as many balconies, shutters and open air areas as possible, and a living interior covered by creeping plantlife (a rooftop nursery will act as 'rehab' for tired and emotional greenery).
Three full time gardeners and a full time florist are employed by Ivy, to keep on top of plant damage and to produce beautiful flower displays for Ivy and Establishment. The plants, incidentally, are fed with rain water from two giant storage tanks. "The greenery is expensive," affirms Justin Hemmes. "We're changing plants every few days at the moment – it's like the customers eat them!"
Ivy spaces
Justin Hemmes has a knack for dividing up space into functional 'areas', and Ivy, with its 'big house' concept, exemplifies this logic. Each of its areas has domestic roots, whether it's the conservatory-style grill, Mad Cow, or the boudoir vibe of cocktail bar, The Den, with continuous movement possible throughout. This itself provided one of the major challenges of the project; not only to allow for this relaxed drifting between rooms, but to "force domesticity into a POPE licensing arena," as Nik Karalis puts it. "POPE plays a major part in it in terms of regulations," confirms Justin. "It almost makes you boring… you have to find ways to adapt and somehow make it interesting. Sometimes I think we're so safe we're actually dangerous."
"POPE plays a major part in it all in terms of regulations. Sometimes I think we're so safe we're actually dangerous." – Justin Hemmes
Starting at street level, the Royal George pub has an intentionally separate feel to Ivy Bar & Lounge, shrewdly positioned to catch the schooner, pub grub and pokies crowd who'd rather chalk up a pool cue than queue for a pool. This venue can also act as a holding area for when Ivy proper is at capacity.
Down the newly created Palings Lane between Ivy's two edifices, up the grand entrance staircase and you reach the Patio, a retro-styled beer garden set around a lantern-strewn Japanese maple tree. Ivy Bar, off to the side, boasts a 'conversation pit' seating area and a long bar, with a tap beer and wine focus (although some simple cocktails are available). There are two dining options; The Kitchen is an open servery dispensing classic bar food, while its opposite number across the patio is Mad Cow, the "steakhouse with a twist" (ie. the big lampshades and seating booths remain, but asking staff to 'take the horns off and wipe its arse' when ordering your wagyu is not the done thing.
Up the raw concrete spiral staircase is astro-turfed Lawn Bar, where you can suck down a Caipirinha from a white wicker bar chair, while a randomly placed shower head gives Sydneysiders an excuse to flaunt the six pack (and that's just the ladies). There's a Willy Wonka factor to this area, morphing into Dr No's lair when you round the corner into Ivy Lounge.
The Lounge is Ivy's main cocktail-focused bar, where the exclusivity is upped a notch in order to preserve the elegant surrounds. Foodwise, it offers share plates from Shaun Presland's neighbouring Teppanyaki restaurant. Past the dining area and you're sinking into tortilla-thick carpeting in the Den, the cocktail lounge which tends to go the latest and party the hardest, with the option to acoustically seal off the room from the rest of the floor.
The fourth side of the square is the Balcony, a seating area hung with house ferns and other potted greenery, sort of Walter Mathau's Palm Springs retreat. As with the rest of the venue, roaring George Street is tastefully obscured with candy striped awnings, drapes and white plantation shutters, throwing the visual focus back into and across the central void. "When people enter, they are completely removed from 'out there'," explains Tynan. "Once inside, people gravitate to whichever areas suit their needs."
Ivy detail
For the interiors, Justin Hemmes jetted to the US with Paul Hecker and sister, Bettina Hemmes to source unusual furniture, lighting and other oddments from top end suppliers, junk stores and flea markets. Quirky domestic-style elements await discovery throughout the rooms, reflecting Hemmes' original vision of a sort of mass house party, a way to "invite the whole city" to his legendary Boxing Day poolside bashes at his Vaucluse mansion. "Together with Bettina, we chose every single piece of furniture, art and all of the soft furnishings," recalls HP&G's Hugh Lane. "She is so in touch with the 'feel' of Ivy and has an intuitive knowledge for textures, lighting, decoration and planting."
All the lamps were found stateside, as was most of the loose furniture in Ivy. "The Americans really know how to do outdoor furniture, lamps and upholstered seating especially," reason HP&G, who designed all of the joinery and tables. Added to the mix were choice items such as funky wall sculptures by the American duo, Curtis Jere. "I was basically my sister and Paul's handbag on that trip," jokes Justin Hemmes.
The more you look in Ivy, the more you find, from the ornaments hiding amongst the bottles on the backbars, to the Andy Soma-designed uniforms (staff pad about in Ivy label denim), to the precision with which the lights and music fade up at night. Says Tynan; "Initially, my days were 90 per cent ambience… Justin (Hemmes) and I would spend hours setting all the lighting – it's all on pre-set, so we'd have to go round to every single lamp and make sure it was perfect for an afternoon setting, then a night setting, then late night. There was about three full weeks of that and I'm now finally starting to drive the business."
Ivy hype
Anything this big was always going to have its detractors, and as Ivy took shape, green eyes swivelled expectantly towards Merivale Group's evergreen Establishment complex just a few hundred yards away. Surely, they reasoned, Ivy was too close for comfort. Says Tynan; "Everyone kept asking us; 'Aren't you going to cannibalise (Establishment) down the road?' We had to come up with a way to make it separate. Now Ivy is open, we've looked at the figures closely and Establishment is on exactly the same dollar turnover as it was last year. We gauge it constantly… we're kicking some pretty solid goals."
"We're still going through a bit of a honeymoon period at the moment," continues Ivy's GM. "But hopefully it doesn't flatten out for the next 10 years or so!"
Say what you like about it, Ivy is a daring experiment in hospitality. Concludes Justin Hemmes; "I'm happy with the way the customers are enjoying Ivy so far – especially when you consider it's still an under-construction environment – the street side isn't finished yet. In eight months Ivy will be a very, very different place."
Ivy: Other features
Since publishing this story in May 08, the following features have been finished:
Ash Street Cellar – Euro-style wine bar on the eponymous laneway (opening end of May)
Pool Club – a 25 metre rooftop pool with surrounding bars, private cabanas and floating stages (opening end of June)
Restaurants Sushi Train and Ucello, an Italian restaurant from acclaimed chef, Massimo Bianchi (opening end of June)
Ballroom – 'garden themed' functions space with capacity for 800 + 400
Penthouses – two 'rock star' rooms including sunken lounges and balcony spa baths
Selected suppliers:
Architects: Woods Bagot 03 8646 6600
Interior designers (with Justin & Bettina Hemmes): Hecker Phelan & Guthrie 03 9421 1644
Selected lighting: DJ Coalition 02 9690 2877
Stainless steel (kitchens, bars): Stoddart Manufacturing 02 8846 5999
Audio installers: Avsound 1300 66 31 66
Audio consultant: Innova-Tech Consulting 02 8090 2053
This article appeared in the May/June 08 issue of Industry magazine.