Just the tonic after a night of excess…
Photography by Rob Palmer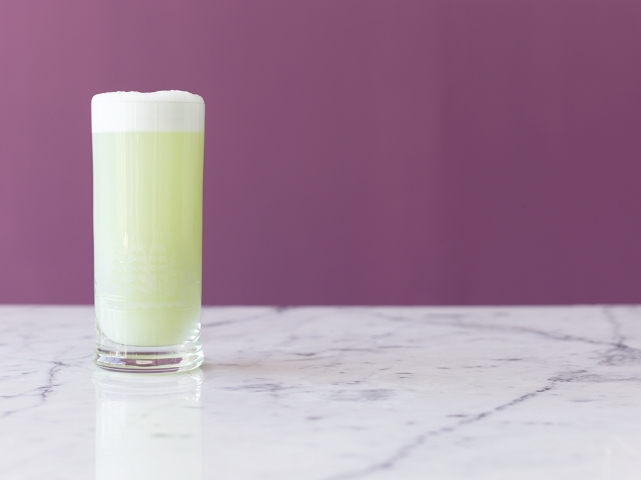 Hopefully by now you've managed to get hold of  David A. Embury's The Fine Art of Mixing Drinks which was re-released last year. Last December, to celebrate its return we thought a little picker-upper, corpse reviver, eye opener, bracer or brain duster, like the Morning Glory Fizz, might just do the trick in blowing the cobwebs off this much lauded tome. Indeed, the tasty beverage that you're looking at was originally intended as a morning tonic to blow the cobwebs off tired and strained bodies struggling after a night of excess. A perfect beverage then to up your sleeve over the busy World Cocktail Week celebrations.
We often forget that cocktails, in their most primitive form, were designed as medicinal morning 'pick me ups' much in the same way as we consume a hot cup of java nowadays. Referred to vulgarly as 'bittered slings', Americans in the 1800s combined bitters (noted for their curative properties) with alcohol, sugar and water, to take as a breakfast time tonic. This practice has never truly vanished with drinks like The Bloody Mary often prescribed upon a morning to remedy a bad case of post-revelry blues.
ADVERTISEMENT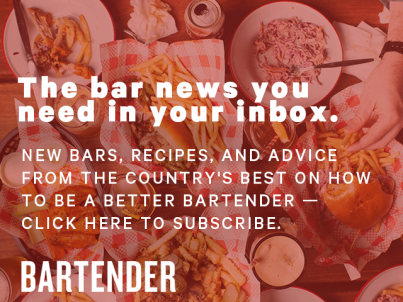 &nbsp
Whilst never truly disappearing, The Morning Glory Fizz like Embury's book was, until now, something rarely stumbled upon although both in their day were important creations. The Morning Glory Fizz first appears in cocktail volumes in the late 1800s. Dale DeGroff in his new book The Essential Cocktail  says that it first appears in O.H. Byron's Modern Bartender's Guide, in 1884. It certainly pops up in Harry Johnson's New and Improved Bartenders' Guide in 1900. Johnson describes the beverage as "an excellent one for a morning beverage, which will give a good appetite and quiet the nerves".
Johnson's recipe calls for Scotch, sugar, lime and lemon juices, egg white, "syphon selters or vichy water" and a few of dashes of absinthe. Embury, notorious for the strength of his drink recipes, calls for a full "pony" or 30ml of absinthe. The recipe displayed below is a trade off between the two.
 Morning Glory Fizz
45ml Blended Scotch whiskey
15ml French or Swiss absinthe
15ml Lime juice
10ml Lemon juice
2tsp Castor sugar
1 Egg white
Syphon selters or vichy water to top
Add all ingredients except syphon selters to your mixing glass. Dry shake (without ice) to emulsify egg white. Add cracked ice and shake briskly. Strain into a highball glass and top with sparkling water. Consume immediately.