Beck's Bier, the number one German brew in the world, has been making a real push in the music biz in recent months. And they have furthered their ties with the ubercool industry by hosting a series of exclusive 'Lockin' parties for staff from some of the hottest bars and clubs in Sydney, Melbourne and Brissie.
As you'd expect from the creator of the Beck's Berlin Sessions and the all-in-one culture guide ÜBERSELEKTOR, the Beck's Lockins featured some of the great names in Australian electronic music – with DJ Goodwill and Hook N Sling kicking off in Sydney, Harris Robotis and DJ Kuya mixing it up in Melbourne, and Raye Antonelli and Habebe bringing the events to a close in Brisbane.
Invitations to the Beck's Lockin Parties were strictly limited to staff from bars participating in the latest Beck's Lockin trade engagement initiative, which utilises digital touchpoints to engage with staff in venues throughout Sydney, Melbourne and Brisbane.
Up until a few days before each event, final details of the Beck's Lockin were kept strictly under wraps, before partygoers received a text message letting them know where to be for an exclusive night of electronic sights, sounds, food and, of course, a few Beck's biers.
ADVERTISEMENT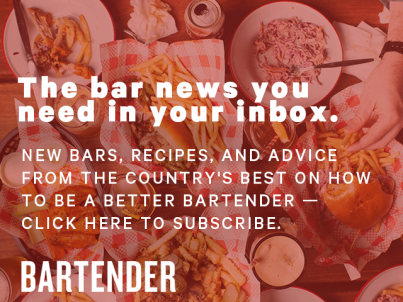 &nbsp
Click here to see more pix of the parties
Find out more about Beck's, the Berlin Sessions and ÜBERSELEKTOR at www.becksbier.com.au