Alright, so this week my pick o' the bunch is a little bit of shameless self promotion for a wee idea the team here at Spanton Media came up with for Sydney BarShow in September. We've decided to create an all new area dedicated to the industry's hooch snipers, still-whackers and law-loose-liquor-lovers called the 'Smuggler's Den'.
The Den will offer self-proclaimed scofflaws (if you're unfamilar with this term you should click here) a speakeasy-style VIP bar showcasing premium spirits currently unavailable in Australia. For a small entry fee (to sift out those tight pursed Anti-Saloon League members) you'll be able to sample 20 fine liquors, over two days (10 different products per day) and what's more you get to choose what's on the menu.
Simply email myself (smgcoram@spantonmedia.com) the products that you'd like to see on Australia shores and we'll endeavour to smuggle them past those darned Temperance types for your delectation.
Alternatively you can simply start posting some of your favourite spiritous picks below. I'll even get the ball rolling… I'd like to see Zwack Unicum. If you haven't tried this the best way I can describe it is that it's like Fernet Branca on roids… Discuss.  
ADVERTISEMENT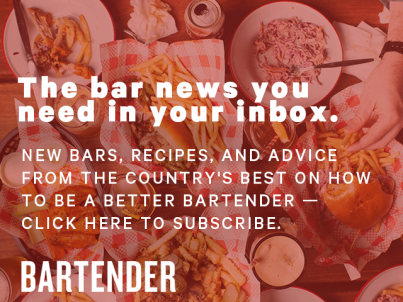 &nbsp
The Smugglers Den will be open from 11.30am till 5.30pm September 22 & 23. You must be registered for Sydney BarShow (click here) and entry will cost an additional $25 payable at the entrance to the show allowing you access on both days. Stock will be strictly limited.