Image credit: Warner Bros
Old School Director, Todd Phillips is back with a new frat-boy themed movie, The Hangover (released June 5th), about band of groomsmen who head to Vegas for a blow-out Bachelor Party and wake up on the wedding day only to find they have lost the groom. With a tiger in the bathroom and a six-month old baby in the closet, they have to retrace their drunken steps to find their friend Doug.
So, in honour of this booze-fuelled fiesta, film.com published their list of 'The Best Modern Examples of Drinking on Film'. With the exception of Old School, the crew at the 4bars office heartily disagrees with their list and as such, we have compiled our own. So here goes (in no particular order):
1. Sixteen Candles (John Hughes, 1984)
ADVERTISEMENT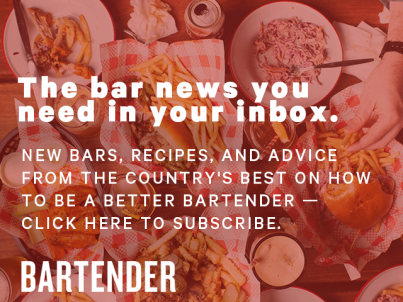 &nbsp
Brilliant moment when crazy exchange student Long Duk Dong is drunk found on the Baker's. He says to Sam's (Molly Ringwald's) grandparents: "Aww, no more yanky my wanky. The Donger need food!" Classic.
Click here to see the clip on YouTube.
2. Lock, Stock & Two Smoking Barrels (Guy Ritchie, 1998)
Ritchie at his pre-Madonna best. A classic film moment when the thieves celebrate the heist with several sloshful beverages.
3. Old School (Todd Philips, 2003)
Who can forget the return of Frank the Tank? After promising his wife not to drink he feels the pressure at a frat party to demonstrate his prowess on the beer bong. Needless to say, he has a few and a naked Frank the Tank streaks through town.
Click here to see Frank the Tank in action on YouTube.
4. Withnail & I (Bruce Robinson, 1987)
This British indie classic was added to the list by our resident Brit, Simon Webster, Withnail (Richard E. Grant) has come to define being sloshed onscreen. It follows the alcohol-fuelled debauchery of 'resting actors' Withnail and his chum during a holiday in the countryside.
5. Swingers (Doug Liman, 1996)
There are a bunch of drunk eating scenes in this modern classic, but Vince Vaughn jumping up on the table celebrating Jon Favreau's newfound machismo takes the cake. "Our little baby's all grown up!"
Click here to see the clip on YouTube.
6. Cocktail (1988, Roger Donaldson)
As cheesy as it is (and I mean so cheesy, there are parts that are just unwatchable) you have to love Tom Cruise and the poet bartender, standing on the bar top in some swishy New York nightclub reciting the virtues of cocktail and getting loaded on shots.
Click here to see the clip on YouTube.
7. Leaving Las Vegas (Mike Figgis, 1995)
By far the most depressing film on this list, it's a drinking extravaganza that hangs around in your mind long after the movie finishes. Painting the perfect portrait of a self-destructive alcoholic, Nicholas Cage memorably fills up a shopping trolley with booze in a bid to kill himself.
8. Bridget Jones' Diary (Sharon Maguire, 2001)
Yes, I'm a chick. And this is a chick flick. But Renee Zellwegger's take on this slightly chubby, vodka-loving, cigarette-smoking, unlucky-in-love, 30-something Brit is very endearing. Her drunk rendition of "All By Myself" will go down in cinematic history.
Click here to see clip on YouTube.
I'll stop now, cos we'd love to know some of your favourites. Post them below.