If I'm going to be perfectly honest (which doesn't happen all that often), the bartender in me is just a wee bit loathe to share this site with you; it is, however, my duty to inform you that The Cocktail Kingdom, which I have previously reviewed in Australian Bartender, has, while I wasn't looking, undergone an upgrade.
The Cocktail Kingdom has been the online vehicle for Greg Boehm, owner of Mud Puddle Books, the publishing company responsible for bringing the return of fabulous volumes such as David A. Embury's The Fine Art of Mixing Drinks, and antiques such Harry Johnson's 1900 reprint of the Bartender's Manual. It would seem though that this boon to the furtherment of the globe's cocktail culture wasn't enough; The Cocktail Kingdom has now extended into the territory of  quality bar-ware and rare bitters.
The site now boasts, in limited quantities, items such as Japanese bar spoons and ice picks, silver-plated two prong hawthorne strainers from the UK, Amargo Cruncho bitters from Peru and the highly sort after Bitter Truth bitters range among other bartending curios. 
All products listed on the Cocktail Kingdom site are available globally with shipping to Australia and New Zealand coming in at around $22 USD a pop with additional charges for heavier items. It doesn't work out exceptionally cheap, but if your after some quality gear I'd recommend getting your bartending buddies to chip in. 
ADVERTISEMENT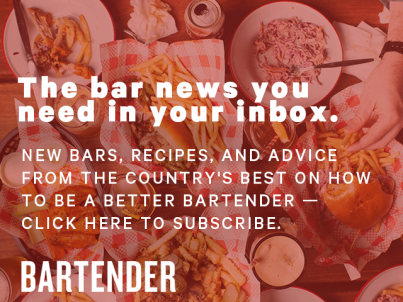 &nbsp
Don't dally as many items are sold out already – although it looks like new shipments are on the way for many of the bitters. I certainly know where my next pay check is going…