Germany will see the third gathering of its bar industry this October at Bar Convent Berlin. The most influentual bar show in Central Europe will see a great line-up of speakers again with whisky guru Dave Broom, Ritz legend Colin Field from Paris and the Japanese 'master of ice' Hidetsugu Ueno passing on their knowledge among others.
"There is more to European bartending, than just London. BCB is the best way to experience this. Content driven and topical, if you are serious about keeping a tabs on the best in Europe you simply can't miss it." confirms Matthew Bax from Melbourne's Der Raum, who has been checking on the European bar scene over the last couple of years.
The people behind Mixology magazine, who organize Bar Convent, expect visitor numbers to exceed 3,000 this year with a growing number of visitors attending from neighbouring countries like Great Britain, Denmark, Holland, Poland and the Czech Republic.
Bar Covent Berlin will be held 5 & 6 October 2009. You can find out more about at www.barconvent.com  
ADVERTISEMENT
&nbsp
ADVERTISEMENT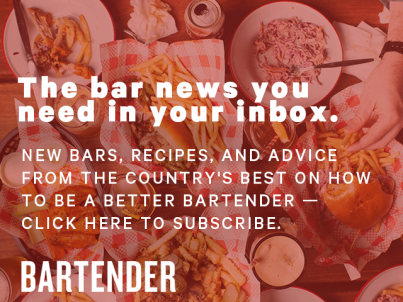 &nbsp