Crippen Place, Adelaide
08 8212 1117
www.electriccircus.com.au
Opened in March this year, Limbo occupies the space between Adelaide's popular nightclub Electric Circus and live music venue Rocket Bar. The site was originally a record store run by the owners, Paul Glen and James Hillier (Electric Circus, Rocket Bar and Botanic) which has been empty over the last three years. Whilst vacant the space felt, quite literally like you were "in Limbo" between the two busy venues hence the nightspot's new handle. In keeping with the record store history, the venue commissioned "Limbo Sessions" which was mixed by James Curd (Chicago) from the Greenskeepers and has been released by Om records. Already making a mark on the local music scene Limbo played host to N.E.R.D, Basement Jaxx and a whole host of artists as an unofficial after party venue after the Future Music festival. Open on Fridays and Saturdays from 10pm till late the bar is managed by Yoriz Zaharoyannis with head bartender Rob Wood. The drinks belong to a sophisticated cocktail lounge with Aviations and Corpse Revivers spiked with "New Fun" offerings including the Scorched Pisco Sour (Pisco, sugar syrup, lemon juice and egg white finished with an Angostura Bitters brûlée).
ADVERTISEMENT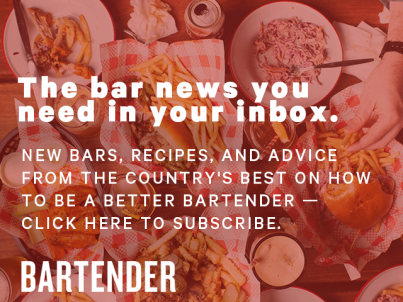 &nbsp