354 Bourke Street, Sydney
02 9357 1111
www.theberesford.com.au
By Simon McGoram
ADVERTISEMENT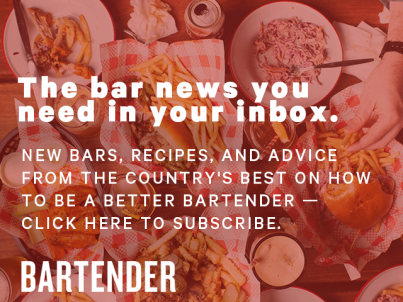 &nbsp
Photography courtesy of venue
Nestled in between the colourful Oxford Street scene and funky Surry Hills set is The Beresford Hotel. While a historic site, father and son team Ashod Nassibian and Gerry Nass, are not covering old ground with this new venture. In this latest incarnation The Beresford Hotel has been transformed into a 1920s New York-style pub with a fine Italian trattoria, huge outdoor spaces, a soon to open live music venue and function area all complimented by a bar team and drinks selection that one would expect in a top cocktail bar.
"Surry Hills is the perfect place for our pub" explains Gerry. "It is right in the heart of the creative hub of Sydney. It is also a place where the locals enjoy a drink and great food which is essentially what we are offering."
Well walking into the place it certainly still feels like a pub albeit one that has got the Surry Hills stamp of approval for its design aesthetic, but as you move into the bar more features become apparent like the beautiful woodwork that makes the bar top, and the leather covered bar stools all too absent from the majority of Sydney venues. The restaurant bar glimmers with well polished brass and a glass cabinet full of cocktail artefacts dividing the dinning area does little to obscure the sunny cobbled expanse of the beer garden. It's still a pub, just not as you know it.
"The design is of course a great drawcard," explains Gerry, "but the bricks and mortar will not bring them back it is our service and experience and creativity which counts."
Well it must be admitted that Gerry has brought together a cracking team to implement his drinks service. The bar team includes professionals like George Nemec, Zdenek Kastanek, Nick 'Fury' Braun and Dave Beatty (all ex- Lincoln, Sydney, among other venues) as well as Sam Pinneri (ex- Cruise Bar, Sydney), Jesse Chan (ex- Piano Room, Sydney), David Fischer (ex- theloft, Sydney), and Niko Pazvadis who heads up the restaurant bar with George. But if they're the bricks then bar manager Andy Penny (ex-Bayswater Brasserie, Sydney and Milk & Honey, London) and his assistants Mark 'Chops' Willey (ex- theloft, Sydney) and Mitchell Bushel (ex- Darlo Bar, Sydney) are most certainly the mortar.
Andy is quick to point out that the Beresford has a policy of hiring staff for their personalities; essential for delivering a quality experience in a venue of this scale. "You can teach anyone to make a great drink but you can't teach someone to have personality" Andy tells us. "And that's what we've got here."
You'll be pleased to know that the personable team has already been taught how to make great drinks and they have a list by Alexx Swainston to help them. There is certainly plenty of Italian flavour in their and you're even able to order carafes of Negronis (apparently head chef Danny Russo drinks nothing but!). There are plans for a new list under way which will incorporate signature drinks from the resident bar talent. Already on trial is the 'Lagerita' – basically a Tommy's Margarita topped with Hoegaarden wheat beer – described by Andy as the "taste of summer".
"At the end of the day we are a pub" says Andy. "We can't have a stanch cocktail list like Milk & Honey or The Bayswater. Easily accessible drinks like carafes will be a feature. The drinks to share thing is something we will be focusing on."
Also worth mentioning is the head chef Danny Russo who runs the kitchen from the pass. "He's interacting with the tables the whole time" Andy tells us "I think that it is special that you have the head chef walking around asking you how you're enjoying your meal." With Danny's hands on approach you're bound to. We told that he spends hours everyday preparing the best fresh gnocchi, squid ink tortellini and even baby cannoli all inspired by his Basilicata heritage. The finishing touch to your meal is the digestivi drinks trolley which is wheeled around to you table and features a range of disgestivi and amari to rival any in the country.
Gerry is confident the venue will work. "It's the little details that make the difference" he explains. And well they might – it certainly seems like Gerry is a details man.
This story appeared in the December '08 issue of Australian Bartender magazine. Since then, Gerry Nass has left The Beresford but operations are still going strong.