gaz regan the bartender formerly known as Gary Regan, a regular blogger on the 4bars.com.au website, cocktail columnist for The San Francisco Chronicle, and the author of The Joy of Mixology. He also wrote The Bartender's Bible, and co-authored, with Mardee Haidin Regan, The Book of Bourbon and Other Fine American Whiskeys, The Bourbon Companion, The Martini Companion, and New Classic Cocktails.
gaz and Mardee host the ArdentSpirits.com web site, publish the ardent spirits email newsletter (since 1999), and manage the Worldwide Bartender Database. gaz started working behind the bar in 1966 when he was 14 years old, has tended bar on and off ever since, and he has sucked back more gin than you'd ever dream possible. Even more than Dave Wondrich.
gaz has just announced the arrival of his second baby, the bartender's GIN compendium (really).
ADVERTISEMENT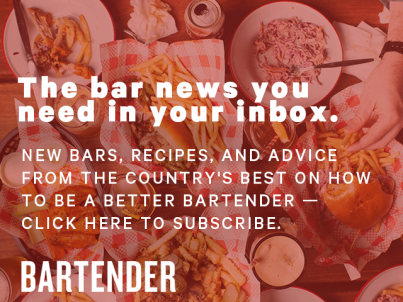 &nbsp
"Going the self-publishing route this time has been very interesting for me," says gaz.  "It's allowed me to say some rather naughty things that the big boys might not have let me get away with."
Click here to buy the book.