By The Captain, Wes Morgan
On Monday, 3rd August,  a nearly full tasting room  for the latest Sydney Rum Club was very positive news indeed. Upon arrival attendees were treated to the classic Painkiller cocktail – a potion of Pusser's Rum, coconut cream, orange juice and nutmeg.  The room consisted of liquor reps, media personalities, bartenders (keen to expand their knowledge) and rum lovers alike.
Julian Hartley from Southtrade International presented the naval rum Pussers from the British Virgin Islands.  The presentation started with an official message from Charles Tobias (the owner of Pussers) to mark the occasion and to wish us a 'Pussers' evening, which instilled a great sense of pride within the room. The actual owner of the brand took time out to thank all the rum clubbers for their support and interest.
A brief history was given prior to the tasting.  Attention-grabbing stories where retold about the British Navy's rationing and the daily tot, the origin of 'Grog', Charles Tobias saving Pussers from extinction also the somewhat questionable tradition of 'tapping the admiral' and drinking 'Nelsons blood' were amongst some of the memorable stories told by Julian.
The two rums on offer for the evening were the 42% Pussers 3 year old Blue Label and the super premium 40% Pussers 15 year old Red Label. Upon tasting the 3 year old was likened to 'Golden Syrup.'  The drink was smooth, strong with bold woody characteristics derived from the 200 year old staves in the rare wooden stills.  With a pleasant warm finish this was indeed a wonderful rum experience.  After explaining 'the angels share,' Julian had the rum lovers thinking about behaving themselves, hoping to be offered more of the 15 year old which was a truly memorable experience.  With its full mouth feel, almost syrupy consistency, obvious wood and toffee notes, this is a rum many of the participants were quite keen to have a second go at, just to be sure their taste buds where not fooling them.
ADVERTISEMENT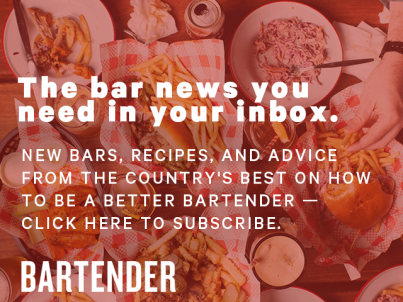 &nbsp
With such a high standard of product and presentation this time round, the rum club members will be very keen to set sail for their next rum club experience.  Sydney Rum Club organiser has whispered of up and coming attractions and happenings that will in no doubt keep us rum lovers excited and coming back for more.  One thing's for shore, this dirty ol' sea dog will be there for certain.
'Up Spirits'