Sydney BarShow 09 has attracted some of the biggest names of the global bartending industry – such as Jim Meehan, Julio Bermejo, Tom Estes, Philip Duff, Simon Ford, John Gakuru, Jonathan Downey, Jacob Briars and Lorena Vasquez– firmly cementing its position as a must-attend international event for the bar trade.
One famed bartender making his way to Sydney from the US for the first time is the recently crowned American Bartender of the Year, Jim Meehan. Jim is a New York City based bar operator, consultant, writer and one of the most celebrated bartenders in the global industry. He is currently general manger at New York's acclaimed speakeasy PDT (which was ranked third in last year's Australian Bartender Magazine's Annual World's Top 20 Barsfeature). Jim Meehan will be the 'Grand Master' for The Craftpresented by SIGNÉ, developed in conjunction with Yakusan.
Philip Duff, Bartender magazine's international guest speaker , Irish-born multi-award winning bartender and contributor to Australian Bartender magazine is currently training at bars around the globe while looking after the operations of his very own bar, Door 74 in Amsterdam. Philip will be presenting a topic on the Bartendermagazine Bar Mixology stage entitled 'Please Do Tell: The Inside Story About Speed, Efficiency and Finances For the Modern Speakeasy' ably assisted by The Craft's grand master Jim Meehan.
Jim and Philip will be joined by a cast of other bartending luminaries who will be presenting a series of sessions throughout the two days of BarShow. Speakers include: Julio Bermejo, the beverage manager and owner of the world's best tequila bar, Tommy's Mexican Restaurant in San Francisco and the Tequila Ambassador to USA; Tomas Estes, one of the most influential people in the Tequila industry, a Tequila ambassador for the Mexican government and the man behind the single estate Tequila Ocho; Simon Ford, bartender turned award-winning Brand Ambassador for Plymouth Gin; Ford has more than 16 years experience in the bar industry and has trained thousands of bar professionals;  John Gakuru, a leading London bartender and manager turned global brand ambassador for Sagatiba Cachaça; Desmond Payne, the master distiller from Beefeater Gin; Jonathan Downey, a former international business lawyer turned bar owner, with venues in London, New York, Chamonix, Ibiza and Melbourne including Match EC1, Match Bar, Sosho, Trailer Happiness, The Player, Milk & Honey and many more; Jacob Briars, the 42 Below 'Vodka Professor' and the 7th most famous bartender in New Zealand and Lorena Vasquez, master blender for Guatemalan rum Zacapa Centenario.
ADVERTISEMENT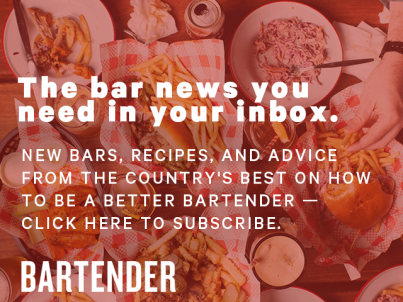 &nbsp
Full bios of the local and international speakers are available at www.barshow.com.au. The full timetable of events will be available from www.barshow.com.au on Monday, 17 August.