Melbourne's award winning Der Raum has announced the launch of their winter cocktail list and we thought we'd share with you some of their latest releases and stunning drinks photography.
Inspired by a recent influx of awards and rankings the Der Raum team has worked ceaselessly to present their latest menu instalment, with a host of heart warming ingredients paired to their constantly evolving  and innovtaive preparation techniques.
[nggallery id=31]
MALVERDE TREACLE
Sauza Hornitos. Amaro Nonino. Cigar infused agave. Whiskey barrel bitters. Spiced apple gel. Described by Der Raum's Matthew Bax as a "loving interpretation of the ever popular treacle. "
ADVERTISEMENT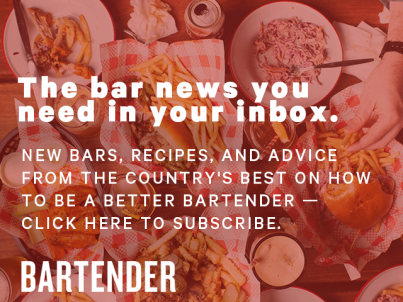 &nbsp
PISCO INFERNO
Chilean Fig Pisco. Scorched brown sugar. Amaro Nonino and fresh pressed citrus. "Dramatically prepared, richly aromatic."  
 RUM & RAISIN BLAZER
A theatrical combination of Mount Gay XO. Pedro Ximenez & Raisin syrup reduction. "Exemplifying the heartwarming end of the cocktail spectrum."
 SNOWS OF KILIMANJARO
Rooibos infused Italian vermouth. Lemon. Agave. Citric effervescence. "We would like to think this might quench the thirst of Ernest Hemingway and one of his muses whilst on safari" explains Mathew.
SWINE & THYME
Der Raum's Bacon Bourbon. Thyme and Honey water, Bitter Truth Celery Bitters. Blazed. "A topical tip of the hat to the fine gents of PDT in NYC."
"In conjunction with these striking new creations," begins Mathew, "our latest menu installment will also feature a selection of classic cocktails deemed suited to the current climate. While each of these much loved tipples has its place in the evolution of cocktail culture, at Der Raum nothing is deemed sacred as we add our own unique interpretation to each classic recipe."
"This menu edition will also see the introduction of an entirely new section to our current menu format. A continuation of the Melbourne Temperance Societies; World's Best Signature Cocktails sessions this small selection allows the Der Raum team to pay tribute to our cocktailian brethren from around the globe."