The infamous 42 Below Cocktail World Cup is back! Sydney BarShow 2009 will mark the official launch of the sixth year of this annual international bartending competition, designed to challenge and educate the world's leading bartenders like no other.
At BarShow, 42 Below will kick-start its search for Australia's very best mixologists, giving our brightest bar stars the opportunity to fly the Australian flag at the competition final, being held in New Zealand in March 2010.
Selected from the online entries, a total of 72 bartenders will be identified to head to one of the regional heats in a bid to win a place in the Australian team. 24 bartenders will compete at each of the three Australian heats – taking place in Brisbane (16 November), Sydney (30 November) and Melbourne (14 December). This year, the heats will follow the format of the notorious 42 BELOW 'Ready Steady Shake', whereby contestants are presented with a mystery box and challenged to create a unique cocktail using only its contents.
For the first time, 42 Below is also extending the competition mayhem and excitement to bartenders who choose not to enter the competition. In a similar 'Ready Steady Shake' showdown, the best cocktail creation over the two days of BarShow will be congratulated with an exclusive all-expenses-paid trip to support our team of three Aussies competing at the 2010 grand final in Queenstown! To enter, visit the 42 Below stand at this year's BarShow.
ADVERTISEMENT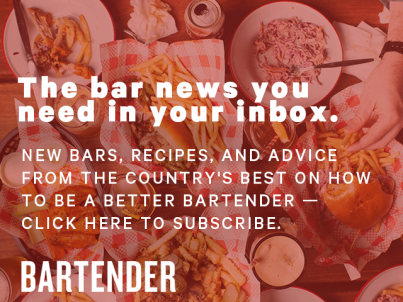 &nbsp
And to celebrate six years of the Cocktail World Cup, none other than 42 Below global brand ambassador and vodka extraordinaire, Jacob Briars, is heading to Sydney to inject some brand personality into the proceedings and help shake the competition up. Jacob will attend the three Australian regional heats as well as being an integral part at the competition final in New Zealand in March 2010.
To be eligible for selection at one of the regional heats, all you need to do is register your details at www.cocktailworldcup.com.
Entries are open from 22 September 2009 and close on 3 November 2009.