Stella Artois has short listed 20 of Australia's leading bars to compete in this year's National Final held on Wednesday September 9 2009 at Kit and Kaboodle Sydney.
The Australian national winner will represent Australia in the Stella Artois World Draught Masters competition to be held in New York on Thursday 29 October 2009. The prize includes a Business Class flight for two to Belgium to visit the Stella Artois brewery before flying on to New York to compete in the final. Total Prize value $33,500 (see below for more details).
The World Draught Master, the global champion, receives the additional prize of 2,500 Euro. At the National Final competitors must demonstrate the seven minute, nine-step pouring ritual, resulting in the beverage being served in the cleanest glass, at the correct temperature, with the correct foam level and with no overflow.
Prior to the World Draught Master's National Final, Stella Artois will hold a celebrity challenge with MC Josh Lawson and celebrity contestants. The winner of the celebrity challenge will be awarded with a $1,500 cheque to be donated to a charity of their choice.
ADVERTISEMENT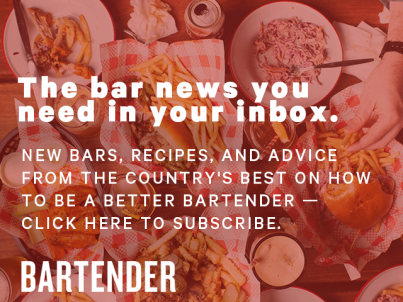 &nbsp
The 20 short-listed finalists are competing for the following:
$AUD 5,000 cash prize
Business class airfares for two: Australia – Brussels – New York – Australia
Deluxe accommodation including transfers
Three days in Belgium visiting the Stella Artois Brewery in Leuven including special activities
The winner will receive a complete outfit by a leading Belgian designer.
Seven days in New York City competing in the World Draught Masters
Special activities in New York
The international winner will be crowned 'Global Ambassador of Stella Artois'. This title carries certain privileges and responsibilities as a brand ambassador. See www.stellaartois.com for more details.
2009 Venues and Competitors
Sugarmill Hotel – Tim Greening – Rushcutters Bay, Sydney, NSW
Courthouse Hotel – Hannah Jeffers – Newtown, Sydney, NSW
Slip Inn – Daniel Campbell – Mosman, Sydney,NSW
Café Sydney – Hayley Morison – Rushchutters Bay, Sydney, NSW
Café Sydney – Matthew Jewell – Dover Heights, Sydney, NSW
Gazebo – Eddie Desouza, Bondi Beach, Sydney, NSW
Hugos Manly – Dylan Eisenhut – Manly, Sydney, NSW
Bungalow 8 – Paul Sadler – Glebe, Sydney, NSW
Cargo Bar – David Lloyd – East Ryde, Sydney, NSW
Belgian Bier Café Balmain – Patrick Benad, Bexley, Sydney, NSW
Belgian Bier Cafe Little Brussels – James Weber, Forrest, Canberra, ACT
Belgian Bier Cafe Melbourne – Joke Van Cauwenberghe – CBD, Melbourne, VIC
Temperance Hotel – Nicholas Polydorou – St.Kilda, Melbourne, VIC
Spice Market – Claire Wong – St Kilda, Melbourne, VIC
Riverland bar – Stephen Griffin – Collingwood, Melbourne, VIC
The Botanical – Shaun Farrell – Mont Albert, Melbourne, VIC
Beer Deluxe – Miro Bellini – East Kew, Melbourne, VIC
Belgian Bier Cafe Eureka – Alex Henderson – Carlton North, VIC
The Bowery – Ryan Lane – Fortitude Valley, Brisbane, QLD
Belgian Bier Cafe Brussels – Oliver Barber – Fortitude Valley, Brisbane, QLD
Belgian Bier Cafe Oostende – Zoe Warrington, Magill, SA
Belgian Bier Cafe Westend – Kathleen Allen, Perth, WA