With entries now closed for the 2009 Suntory Cup, the Club Suntory team are busy sifting through the hundreds cocktails submitted for this year's competition.
The Suntory Cup, which is now into its 21st year of competition, is unique in the fact that it hunts for the best cocktail recipe of 2009 with drinks being judged on their own merits and not on the popularity or pull of the bartender who created them. To further ensure that the Suntory Cup will reward the creator of Australia's best tasting cocktail, Club Suntory is inviting 100 of its members to judge the final five cocktail creations at an '80s inspired shin-dig to be held at a secret Sydney location on 12 October.
The creators of the top five drinks will have to present their cocktail to a panel of four industry experts who will have 10 votes each to pick their favourite beverage. The five competing cocktailians will then need to re-create 100 half size servings of their drink to be served to the invited Club Suntory members. This is where the bartenders' leadership, teamwork and management skills will truly be put to the test as they will have to lead a team of assisting bartenders (picked from Club Suntory members) and fellow competitors to help them re-create their beverage for their thirsty judges.  
The 100 guests will be kept in the dark about who invented the drink and once they have sampled all five creations, they will be able to cast their vote – ultimately deciding who the 2009 Suntory Cup winner will be.
ADVERTISEMENT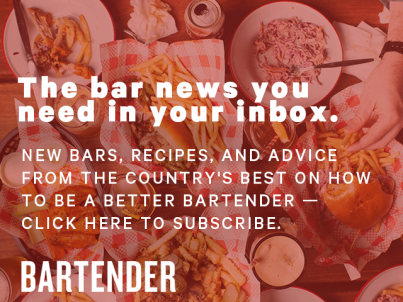 &nbsp
If you want your say on what drink should take out the Suntory make sure you stake your claim for a spot as a judge at the final at clubsuntory.com.