In association with Diageo's Alchemy
Launching on 4bars.com.au this month will be Bartender magazine's inaugural Most Influential List- Australia's first survey to determine who are the bars industry's heroes; the movers and shakers. To cast your vote for your favourite bar operators, brand ambassadors, sales reps, suppliers, drinks writers, brewers, distillers, bar mangers, consultants, bartenders or even glassies make sure you register your email address here to receive more information about the voting process.
The top 50 personalities who make the Most Influential List will be invited to attend Bartender Magazine's Xmas Party to be held at Melbourne's Match Bar & Grill on December 8 where the top 10 will be announced. The full list of winners will be printed in January's Bartender magazine and on 4bars.com.au.
All those who enter their vote will also have the chance to win some great prizes simply by explaining why they chose their number one pick and also be added to the short list for an invite to our Xmas bash.
ADVERTISEMENT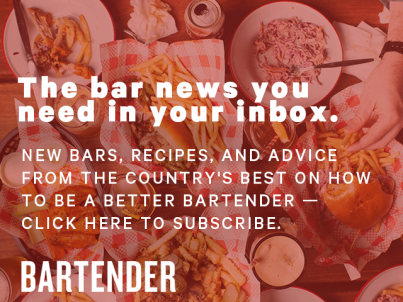 &nbsp