Alchemists, and Behind Bars consultants Marco Nunes (QLD), Sean Baxter (VIC) and David Beatty (NSW) have recently been appointed as the 2009 Smirnoff Black Copper Cup ambassadors. All previous competitors in this challenging competition, theses  ambassadors will provide mentorship to Copper Cup entrants in their state.
The ambassadors will be focusing on training and providing as much information about the competition to entrants in preparation for their Copper Cup journey. The Smirnoff Black Copper Cup is one of the most unique cocktail competitions offered in Australia and the surprise format has seen bartenders in previous years milking cows on a farm, working alongside a chef in a kitchen, attending science classes in molecular mixology and bartering for ingredients in Thailand.
Each of the ambassadors has previous experience competing in either the 2007 or 2008 Copper Cup. In fact, Queensland ambassador Marco Nunes goes into the ambassador role with the title of the 2007 Smirnoff Black Copper Cup winner under his belt.
'The calibre of the competition is fantastic, so it was definitely something I wanted to be involved with again. It's one of the most challenging competitions and there is so much to learn from being a part of it. I'm really keen on getting some of the up and coming bartenders involved so they can extend themselves and take away skills they can use in their everyday jobs…while having an awesome time, of course!' said Marco.
ADVERTISEMENT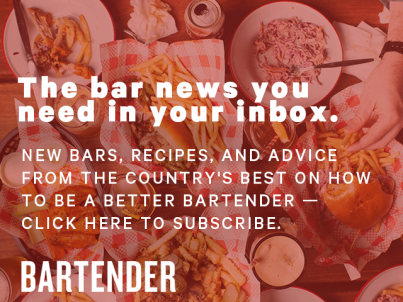 &nbsp
Entries are now open for the Smirnoff Black Copper Cup at www.coppercup.com.au
To organise a training session with a Copper Cup ambassador, call 02 9011 7182 or visit www.smirnoff.com.au