The Craft programme continues to evolve and lead the bar industry in new and exciting directions.
Involvement in this year's programme is by exclusive invitation, providing the attending guests with access to some of the industry's leading identities.
Craftsmanship is learnt, relying heavily on the skills and credence of a mentor to be handed from one generation to the next, each in turn taking their time, making their mark and imparting a legacy to their Apprentices. 
ADVERTISEMENT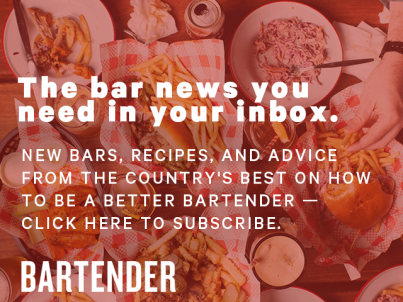 &nbsp
The Craft Master Class 2009: Is a collection of rare mentoring experiences for emerging bartenders delivered by globally renowned masters of their trade at Ivy on Monday 21st of September.
This year SIGNE is pleased to be able to provide exclusive access to such international industry identities as:
 Jim Meehan, PDT (NYC) who was recently recognised at Tales of the Cocktail in New Orleans, winning both American Bartender of the Year and World's Best Cocktail Bar.
Desmond Payne, Master Distiller – Beefeater Gin, Simon Ford (Tales of the Cocktail's Best American Brand Ambassador in 2009) and local Masters – Ben Davidson, Marco Faraone and Jason Chan.
There will be one public Master Class, 'Master The Craft' Mixology Seminar on Day 1 of BarShow at 2.30 – 3:15 pm.  Visit The Craft webiste here.