Smooth Yet Packs a Wallop; Just the Beverage to Add to Your Armoury
There are few Champagne cocktails that have enjoyed the success that this little number has; a gin infused libation named after the French 75-mm field gun. This quick-firing field artillery piece is recognised as being the first technological weapons advancement of the 20th century with its long recoil mechanism which kept the gun's trail and wheels perfectly still during the firing sequence meaning it need not be re-aimed after each shot. The French 75 could deliver fifteen rounds per minute on its target up to a range of approximately 8,500 meters.
The French 75 packed such a wallop that it remained in service through both World Wars; the beverage of the same name packs an impressive punch too and can still be found in outposts of cocktail culture around the globe.
ADVERTISEMENT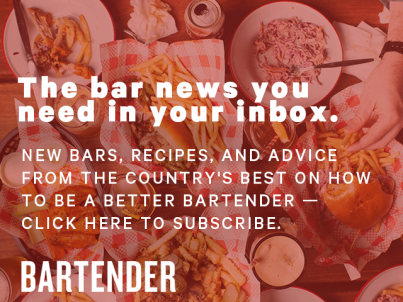 &nbsp
"The French 75 could deliver fifteen rounds per minute on its target up to a range of approximately 8,500 meters."
As with many potent potables of note, there has been some debate surrounding its exact ingredients and construction. Some say the drink should be served in a champagne flute, others claim that it is merely a Tom Collins topped off with Champagne and many would argue that being French the drink should rightly contain Cognac not gin, although most attest that it's not even French at all.
Harry Cradock's The Savoy Cocktail was first printed in London in 1930 and is most frequently cited as the first cocktail book to print a receipt of the French 75. Craddock's version simply asks that you pour the ingredients "into a tall glass containing cracked Ice and fill up with Champagne. Hits with remarkable precision." Of course, being English, gin is the spirit of choice in Craddock's version.
Other sources claim that Judge Jr's 1927 Here's How (printed in New York) deserves the credit for being first to list the French 75 as we know it and Judge prints it as thus:
"This drink is really what won the War for the Allies: 2 jiggers Gin; 1 part lemon juice; a spoonful of powdered sugar; cracked ice.  Fill up the rest of a tall glass with champagne!  (If you use club soda instead of champagne, you have a Tom Collins.)"
Harry's ABC of mixing cocktails which was first printed in 1919 claims that Harry's New York Bar in Paris created the drink in 1925, but despite Andrew MacElhone's (Harry's son) claims that the book was updated every year until 1939 the allegation isn't backed up by a soul in the cocktail kingdom as reprints only started appearing in 1986.
All that aside, here is Harry's version: "Shake 2 ounces of Gin, juice of a lemon, sugar, ice. Strain in a large champagne glass and add Champagne; a teaspoonful of Anis may be added."
Three books, three countries, but few answers. However, all agree, whether they be written in London, Paris, or New York that the French 75 contains gin (not Cognac) and plenty of it.
It is easy to get bogged down in the mire that is cocktail history, but this is a beverage that has stood the test of time on its own merits not a colourful back story (Wikipedia suggests that a French American fighter pilot with pet Tiger named "whiskey" invented the beverage during the Great War, however, this claim is uncited).  
Use a quality aromatic gin when whipping this up and a decent dry sparkling wine. If you want a more luxurious potion use a 'new wave' premium gin (like Hendrick's, Tanqueray No. Ten, Aviation or Miller's to name a few) with the French stuff, we've gone for the new Beefeater 24 with Perrier Jouet NV.
French 75
60ml Beefeater 24 Gin
20ml Lemon juice
2 Teaspoons castor sugar
Champagne to top
Add lemon juice, sugar and gin into a shaker. Shake briskly with ice and strain into a highball filled with freshly cracked ice. Top with Champagne and gently stir. Garnish with a lemon twist and a cherry.
Recipe adapted from Ted Haigh's Vintage Spirits & Forgotten Cocktails (Deluxe Edition)