Appleton Estate, the highly awarded, premium Jamaican Rum that brought the enormously popular 'Maile Ku' Tiki mug to Australia in 2008 has upped the ante this year by commissioning 'Crazy Al' Evans, one of the greatest Tiki sculptors in the world to create it's new 'Rum God' Tiki mug picture above.
Harking from Tikimania in the USA, Crazy Al has been making his unique Tiki wares for the past twenty years. His dedication and skill have culminated in the fact that his work fetches top dollar amongst collectors making him a living legend in the Tiki scene. The mugs were crafted at Tiki Farm, the biggest Tiki collectible producer in the world.
The release of this new range of Tiki-ware is all part of the launch of Appleton Estate's summer of Tiki, which started with a Tasmanian Appleton 'tiki' competition, on Monday September 7 at Lloyds Hotel in Launceston and Tuesday 8 at The Bay Hotel in  Hobart. The launch also included a tasting of the Appleton Estate rum family (V/X, Reserve, Extra, 21 year Old), a  tiki educational and a preview of the brand new Appleton Estate tiki mug, the 'Rum God'.
The cocktail heats were held late September at Toledos in Hobart and at Lonnies in Launceston, with the final to be held at The Bay Hotel in Hobart, on October 12. Where the finalists will compete for not only rare Appleton rum collections but also the opportunity to fly over and compete in the Victorian Appleton 'Tiki' cocktail competition. It should be noted that the Appleton Estate cocktail competition is Tasmania's second ever cocktail competition, the state deprived to date of this platform to showcase the talents of its bartending community.
ADVERTISEMENT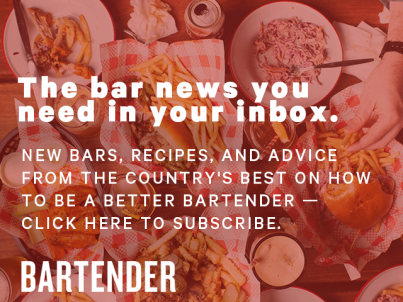 &nbsp
 The Victorian Tiki competition launched at Red Spice Road on September 28, with the final being held at Blue Diamond on later this month. The finalists will be competing for a bottle of the incredibly rare Appleton Estate 30 year old, a selection of the Edwin Charley Proprietors Collection and the Appleton Estate Master Distillers Legacy.
"We're really excited to build on what we did last year with Appleton rum and tiki and are really looking forward to see what Appleton tiki cocktails not only Victorian bartenders come up with but also the Tasmanian bartenders, in what will be only the third cocktail competition held in Tasmania," commented  brand ambassador Linus Schaxmann.  
Venues involved in Appleton Estate's summer of Tiki will be shaowcasing Crazy Al's 'Rum God' Tiki mug. Carzy Al created this hallmark piece by combining his trademark Hawaiian Style with the traditional Ku (top of Tiki hierarchy) design and added tribal tattoos and other detailing to convey the character, style and attitude befitting a 'Rum God'.
The best places to bow down and worship the 'Rum God' are as follows;
NSW: Kudu, Rambutan, Eden Bar & Restaurant, Kit & Kaboodle, Drift Bar at Ravesi's
VIC: Golden Monkey, 1806, Seamstress, Black Pearl, Blue Diamond
QLD: Press Club, Sky Room, Sling Club, Rolling Rock
SA: The Lion Hotel, The Glenelg Surf Club, The Maid & Magpie, Cushdy
TAS: Bay Hotel, Lonnies, Lloyds Hotel