Australia's most awarded distillery and liquor brand, Tamborine Mountain Distillery, welcomes two new products to their TMD range. This privately owned family business is tucked away in the Gold Coast hinterland and operates three small copper pot stills. The abundant fruit grown in the rich red volcanic soils is fermented and distilled, creating unique eaux-de-vie which form the basis of their high quality range of liqueurs, schnapps and vodkas.
The first exciting newcomer to TMD is the Wattle Toffee liqueur. A genuine Australian bush flavor, wattle seeds exemplify expressions of grain, nut, coffee and occasionally chocolate, especially when roasted, which are flavours that work beautifully when blended with the intensity of rich toffee. TMD's award winning Wattle Toffee liqueur exudes a particularly rich nuttiness that marries perfectly with any dark spirit, especially rum, allowing both liqueur and dark spirit to shine together.
The other new addition to the TMD stable is the Violetta. Macerations of orris root and violet flowers are added to pot still eaux de vie to create this sensational and vibrant blue/purple liqueur reflecting a gorgeous floral shock of violet bouquets. This versatile liqueur will work beautifully alongside any white spirit because of the deep floral tones. A perfect expression of the spring season.
For further information please contact Tamb0rine Mountain Distillery on 07 5545 3452 (QLD, NT & WA) or 0400 488 292 (VIC, NSW & SA) or visit www.tamborinemountaindistillery.com
ADVERTISEMENT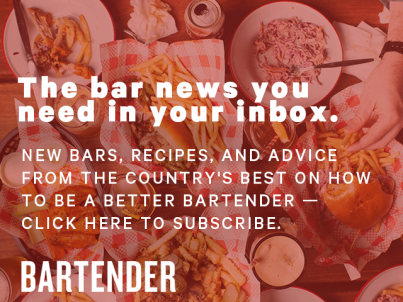 &nbsp