175 Victoria Street
Potts Point
www.bootlegbar.com.au
This busy little bar and eatery is nestled away from bustling bright lights on the Kings Cross side of Victoria Street. Owned and operated by first timers Rob Gal and Elliot Krass they describe the interior as being like and old pair of jeans. They meant comfortable, but imagine tight – you know that pair of jeans you haven't worn since you left high school that you're at least three late night kebabs and schooner or two of beer too wide from fitting into ever again. Yes this bar is small, but the main reason you can't fit in is because you're from Sydney – this is new to you. Those skivvy wearing, poetry reciting, Chardonnay sipping Melbournians won't have any trouble, but if you're from Queensland, well we're awfully sorry, but you might have to drink one of Bootleg's 'craft beers' they've got on tap like Baron's Pale Ale or Little Creatures Pilsner.
Get in early if you want to get in at all. Find a dark cosy booth or a pew at the bar. Enjoy an ever-changing selection of Italian fare that's simple, but tasty and enjoy the concise wine list put together by Paul Yanon. Yes, you could order a cocktail if you really must, but perhaps steer clear of something in a martini glass and tuck in your elbows – besides this isn't the set of Sex and the City, but a sexy little local joint in which to wine and dine with good company.
ADVERTISEMENT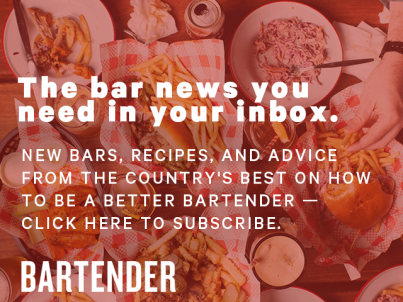 &nbsp