The latest celebration of the Australian bar industry by Bartender magazine is the Most Influential List in association with Diageo's Alchemy.
The Most Influential List will be based on your votes – we want you to tell us who you think has most influenced the bar industry in your eyes. We are looking for people from all walks of the Australian bar industry from owners to designers, bartenders to brand managers, writers to trainers; anyone involved in the Australian industry. Here's how it all works:
Step One: Click here now to cast your vote.You can nominate up to 5 people in order (1 to 5 ) and we will tally up these votes to come up with a top 50. Explain (in 25 words or less) why you chose your number one pick for a chance to win a bottle of Ron Zacapa 23 from our partners Alchemy.
ADVERTISEMENT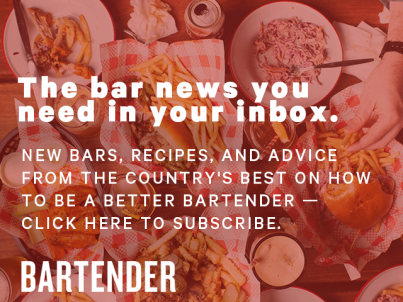 &nbsp
Step Two: The Top 50 will be announced in November's Australian Bartender magazine.
Step Three: The Top 50 will be invited down to Melbourne's Match Bar & Grill for an exclusive shindig on Tuesday 8th December where the Top 10 will be announced. Make sure you supply your email address when voting to receive your party invite. Or email rsvp@spantonmedia.com
As always thank you for your support and dedication in making the Australian bar industry the envy of the world.
Who are your industry heroes? Click here now to cast your vote.
.