www.broadsheet.com.au is an all new online, entertainment, food and drink site dedicated to the Melbourne scene. While normally, this in itself wouldn't be enough to get us excited, Broadsheet also includes the editorial stylings of oft time Bartender contributer and ex-bar manager of Seamstress/SweatShop Adi Ruiz.
The site includes all the latest on the Melbourne nightlife, entertainment, fashion, eating and dinning scenes as well as a tip o' the hat to new products and spirits categories courtesy of Ruiz.
Particularly impressive is the Broadsheet directory which will let you search for restaurants, cafes, retail or bars within each category. It's divided into handy sub-sections to help you find the perfect bar for a bit of romance, after work drinks, bar food or a cracking view.
The design is clean and easy to follow and you can subscribe to e-newsletters or follow Broadsheet on both Facebook and Twitter.
ADVERTISEMENT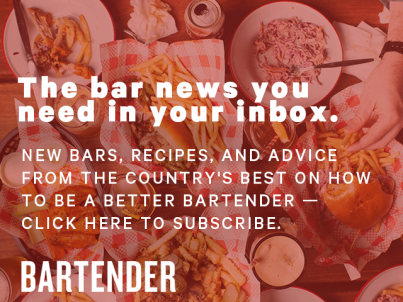 &nbsp
Nice one Adi!