It seems Melbourne's Black Pearl has been doing something right. Not just in terms of the drinks they serve and the great product they offer, but in a karmic sense.
In a nod to perseverance, the venue, which has been around for nearly a decade, only started making a big splash a few years back. And then the good times just started rolling. First, they won the 2008 Bartender Magazine Bar Award for Bar Team of the Year, and then this year Natasha Conte took home the gong for Best Single Venue Operator. To cap things off, young gun bartender, Chris Hysted, competed in the Bartender of the Year competition and took out the top prize. One of the things the judges loved about Chris' on stage performance was the fact that he attributed his signature drinks to the customers he serves in his bar.
And surely that's enough! Well, no. Black Pearl alumni are proving that this Melbourne watering hole is just a hub of bartending excellence with former Black Pearl employee, Tim D Philips winning the CLASS magazine Bartender of the Year title over in the UK.
So big props to all the crew from Black Pearl (and of course, all the Melbourne Massive) – I'm sure the hits will keep coming with Adi Ruiz set to join the crew in December.
Black Pearl, 304 Brunswick Street, FitzroyPhone: 03 9417 0455

ADVERTISEMENT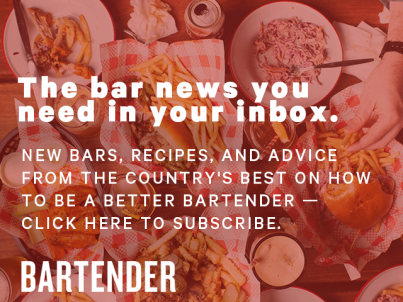 &nbsp