"It's getting tough to get a Manhattan in Manhattan," declared the New York Post this week.
The article reports that the classic cocktail is getting more scarce as bars are in the grip of a worldwide shortage of one of its key ingredients, Angostura bitters. Apparently "Big Apple bartenders and barflies [are] hoarding what little is left of the pungent brew."
The shortage of Angostura Bitters, a key ingredient in many classics, stems from trouble at the bottling plant in Trinidad.
Officials with the House of Angostura, whose parent company, CL Financial Group, has battled liquidity problems, say the trouble stems from a dispute with the company that supplies their bottles.
ADVERTISEMENT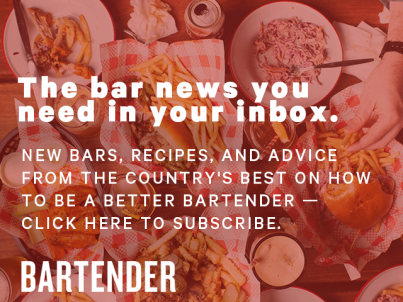 &nbsp
"We couldn't get the bottles from our usual distributor, so we had to switch to a Chinese distributor, and that took a bit more time to get our shipments, which backed up our orders," said company spokeswoman Giselle Laronde-West.
While production is back up, she said, it isn't expected to hit full stride until early next month.
"We are on top of it and have gotten the bottles and are working overtime to get our shipments out," she said.
Click here to read the full story.