Day #1: Hola from Cuba!!
The Republic of Cuba is an island country in the Caribbean, consisting of the island of Cuba, the Isla de la Juventud, and several archipelagos. Havana, the country's capital is the largest city in Cuba and is where our journey begins. Home to over 11 million people Cuba is the most populous insular nation in the Caribbean. Its people, culture, and customs draw from diverse sources, including the Aboriginal Taino and Ciboney peoples; the period of Spanish colonialism; the introduction of African slaves; and its proximity to the United States.  Most importantly, Cuba is home to Havana Club Rum.
Blog by Georgia McDonnell-Adams, Pernod Ricard
After a long haul flight from Australia via LA and a beautiful stopover in Cancun, our travellers finally made it to Havana Cuba, with Havana Blanco being served as the only spirit on the flight from Cancun, the trip was off to a fantastic start….
ADVERTISEMENT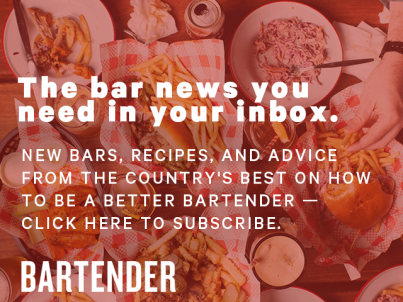 &nbsp
Until we arrived at the La Habana airport…
As a communist nation under Fidel's regime there are very strict rules on the importation of certain products into the country, the only way to gain access is to fly to Mexico and fly the products back, which means each Cuban on our flight checked in around five or six bags each, full of nappies, toilet paper, soap, make-up etc.
With any normal airline the rules are quite strict to weight and number of bags, however in our case Cubana Air works on a first in first served basis, meaning the baggage handlers basically fill up the plane until it's full – if your bag doesn't make it on, tough luck and you have to wait two days until the next flight.  So our journey in Havana starts with Tara's bag lost and four Australians trying to speak Spanish to understand where and how we can find it….
3 hours later….
Finally we manage to convince the airline to deliver the bag to our hotel (fingers crossed).  Waiting outside is Miguel, Brand Ambassador Havana Club International, Damian, Brand Mixologist Havana Club International and Michael Menagos, Director of Experiential Marketing Havana Club international.  After a brief meet and greet it's off to the hotel in Mirimar where we're welcomed with our first Havana Club Mojito of the trip – (three year old Havana Club).
One-by-one the other 111 participants of the Masterclass arrive, from all over the world and the group is taken to dinner with live music from a local Cuban band.
A few Mojito's later and it's off to bed, tired and weary from travelling but super excited to be in heart of Cuban Rum.
Buenas noches!
If you want to read more about the Havana Club Masterclass Adventures:

Click here to read the Havana Club Masterclass: Meet the Winners