Day #4: Hitting Havana's Rum Hotspots
Blog by Lachlan Kemsley, Spice Market, Melbourne
9am                   Wow… I swear I can still hear Guantanamera in my head this morning as we leave the hotel to embark on a tour of Havana's most prestigious bars and famous architecture.
#Fact# Havana became an extremely popular haunt for celebrities and the fashionable during the years of prohibition, with the likes of Greta Gaba, Marilyn Monroe and Marlon Brando escaping the United States to divulge in their favourite cocktails in the cosmopolitan city of Havana.
9.30am             Our first stop is the infamous Hotel Nacional De Cuba – where the Mafia are more famous than Hollywood stars. Among its first illustrious guests were artists, actors and writers such as Johny Weissmuller, Buster Keaton, Jose Mujica, Jorge Negrete, Errol Flyn and the famous Ernest Hemingway.  The guest list included well known Italian-American gangsters Santos Traficante, Meyer Lansky, Lucky Luciano and Frank Costello.
ADVERTISEMENT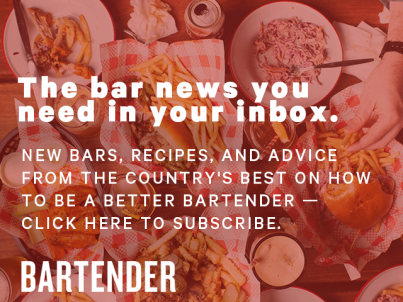 &nbsp
10.30am           We move on to the the Callejon de Hamel for a burst of African Rumba dancing  just to get us in the mood for our first cocktail of the day – a "Guarpo", a Havana Club and lime concoction – extremely sweet but perfect for those on board.
11am                 We head to old Havana where we're treated to a Mojito at La Bodeguita Del Medio. The bar most famous for their Mojito's – it even has Ernest Hemmingway's personal endorsement written up on the shelf.  After a traditional Cuban Mojito and a session of writing our names on the inside wall, it doesn't take long to see why this place is such a haunt for tourists.
#Fact# La Bodeguita De Medio, began as a humble store bought by Angel Martinez in 1942 it began as "Casa Martinez", a grocery shop with a restaurant for selective special guests but by 1950 Angel had its name changed to La Bodeguita De Medio and with that was the start of a phenomenon. Anyone who enters the Bodeguita is immediately caught up in it's unique atmosphere.  The walls are hidden by an impressive number of graffiti footprints left by famous and unknown clients, the first being poet, Nicolas Guillen.
12pm                     Time for lunch at the El Templete, but not before a glance at the La Giraldillia, Cuba's sign of hope and fidelity – and also the icon of Havana Club Rum.
#Fact# This bronze statue of a woman was cast by Cuba's first sculptor in 1634. Set atop the tower of the Castillo de la Real Fuerza, she overlooks the entrance of Havana's harbour, watching the horizon and safely guiding sailors through the harbour pass.
This statue is said to be a homage to a Sevillan beauty, Isabel de Bobadilla, whose husband, Hernando de Soto, set out to search for the source of eternal youth in 1539. She waited many years for his return, but he never came back. Facing the sea, the Giraldilla still waits,a symbol of fidelity and hope. [ref. The Heart and Soul of Havana Club]
12.30pm               The best lunch so far! Fresh fish and more Mojito's overlooking the water at El Templete.  However, beggars wherever we look, the real side of Cuba's depression and obvious struggle seems to be on every street.
2.30pm                 A Daiquiri at the El Floridita
#Fact# El Floridita became the most famous bar in Havana, and the most famous in the world. In 1953, "Esquire" magazine, called it one the world's seven best bars, along with the Pied Piper bar in San Francisco, the Ritz in Paris and London, Raffles in Singapore, Club 21 in New York and the bar at the Shellbourne Hotel in Dublin.
Since that time El Floridita has been frequented by distinguished visitors to Havana, ranging from artists to official guests of the government. But U.S. novelist, Ernest Hemingway, winner of the Nobel Prize for literature, was the most assiduous of all. He became a personal friend of Constante (the owner) and after the latter's death in 1953, Hemingway continued to consider El Floridita his favourite spot in Havana, during the 20 plus years he lived in the country. His favourite bar stool and a bronze bust unveiled in 1954, when he was awarded the Nobel Prize for his "Old Man and the Sea" are permanent witnesses to his presence.
El Floridita and it's Daiquri have been immortalized in literature on more than one occasion. Perhaps the best description was written by Hemingway himself, in "Islands in the Stream". [ref: http://www.floridita.co.uk/about/history.php]
3.30pm                 A visit to the Rum Museum, where our questions regarding Havana Club are answered. Replica stills, barrels and sugar cane presses are lined up as the museum takes us through the history of Havana Club.
4.30pm                 Back to the hotel in a coco taxi – one-by-one the coco taxi's take off down the street – it's like a Herbie the Love Bug movie as we zip around the streets. Safely dry now back at the hotel, we were lucky to get a ride quickly and miss the rain.
8.30pm                 It's off to dinner in a vintage car – a 1952 Buick to be precise.
#Fact# Cuba was a huge importer of American cars until the 1959 revolution.  After the revolution many wealthy Cubans fled the country leaving their cars behind.  These days, car ownership is completely restricted in Cuba, which results in a car lasting a lot longer than a typical use-by-date.  Cubans make do with the old exteriors while under the bonnet you'll find parts from cars, from all over the world.  Earning a Cuban up to $50 a day a driver for tourists they are very high in demand commodities. (the average Cuban earns $25 a month).
Dinner is at La Fontana and we're entertained by a mix of Cuba's finest Jazz musicians.
It's chicken and fish again!  Accompanied with some interesting Cuban wines.
11.30pm               Transfer to Casa Del la Musica in Miramar, where it's Cuba's answer to the back street boys on stage!  Salsa salsa salsa all night long – I don't know where these guys learn their moves but they put us to shame.  There are so many hips wiggling it's making me dizzy!
A beautiful waitress serves us Havana 7 until the wee hours of the morning until it's time to find my pillow again.
If you want to read more about the Havana Club Masterclass Adventures:

Click here to read the Havana Club Masterclass: Meet the Winners
Click here to read the Havana Club Masterclass: Day#1
Click here to read the Havana Club Masterclass: Day #2
Click here to read the Havana Club Masterclass: Day #3