We're always excited to see what the guys at Der Raum are up to with their drinks. The guys are particularly excited about the new technique applied in the Velvet Fog, and promise they will be looking at further ways to develop this through the year with some more interesting stuff coming out for autumn & winter.
2010 Der Raum Summer Menu Edition
Representing a host of new flavours, aromas & techniques rarely utilised in this manner, the following drinks represent our continued dedication to the progression of the cocktail craft.
LIMELESS DAIQUIRI
ADVERTISEMENT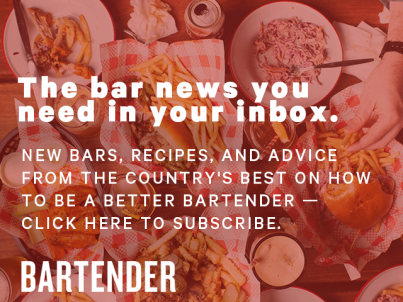 &nbsp
Angostura 1919. Organic Agave Nectar. * secret fresh ingredient.
A subtle case of substitution for a Cuban icon.
PADDY MELON SMASH
Don Julio Blanco. Aperol. Macerated Watermelon. Pressed Lime. Paddy Herb.
Our latest summer tribute to the great "Smashes" of the 1800's.
PAGAN DAISY
Makers Mark. Strega. Fresh Lemon. Red Papaya.
A devilish, nitro whipped edition to the 'Daisy' category.
SPICE TRADER
Lairds Bonded Applejack. Rooibos Vermouth. Dehydrated Campari. Turkish Apple Tisane.
Exotic aromas embellish a lusciously bittersweet palate.
VELVET FOG
Gin. Creme de Violette. Champagne. Citrus. Floral Violet Fog.
As smooth as jazz legend, Mel Torm (aka the Velvet Fog), inspired by the flavours of the rare Blue Moon cocktail of 1917 while; utilizing our latest "flavour fog" technique