Sydney's multi-award winning Zeta bar will be transformed into a 50's-style ice cream parlour each Friday evening until the end of March, to serve their iced cocktails in cones and cups from the new Cryogenic Sorbet and Cocktail Bar.
Kicking off 2010 in style, the bar that turned cocktails on their head with Nitro Nights and Sensory Cocktails is introducing classic cocktails served as sorbets, ice blocks and cryogenically frozen nitro puffs – think cocktail classics such as Negronis and Mojitos, but not in their usual glassware as you'd expect!
The new sorbets and cocktails include:
ADVERTISEMENT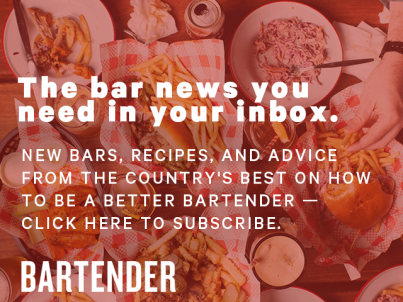 &nbsp
Sorbets (served in a cone for $4.00 or a punnet for $6.00)
– Mojito
– Margarita
– Piña Colada
– Negroni
– Clover Club
– Spiced Black Raspberry Mule
Nitro Puffs ($10 for 3 puffs)
– We offer a selection of classic cocktails freshly made to order and cryogenically frozen with liquid nitrogen and served as an edible trio on a platter.
Champagne Ice Blocks ($5)
– Served on the terrace from a bed of steaming dry ice. Perfect for a refreshing summer indulgence. Inspired by the molecular manipulation of food by Heston Blumenthal of The Fat Duck, expert bar consultant Grant Collins has taken cryogenics and dry ice beyond fine dining and into a realm where anyone can experience the intriguing sensations.
"Taking the classic cocktail and preparing it in a new and exciting way is what Zeta is all about. The Cryogenic Sorbet and Cocktail Bar will do just that, with clients able to order from a list of their favourite cocktails, choosing whether they want it served in a cone, cup or even as a nitro puff. Having earned 18 awards in less than five years the Zeta team is excited to start 2010 in style, carrying on Zeta's tradition of pioneering the most creative and cutting edge cocktail concepts." said Grant..
For more information on the new Cryogenic Sorbet and Cocktail Bar visit www.zetabar.com.au