With summer now in full swing the team here at4bars.com.au and Bartender magazine are getting a mighty thirst on. Every month we get sent some cracking cocktail recipes and menus from all around the country, we get to sample fine potions on our travels and often drink superlative beverages compounded for the country's top cocktail competitions. Many of these beverages make it into the magazine each month, and others still get uploaded onto this site and if it's one thing Bartender mag has had some experience in it's knowing a good drink when we taste one!
In 2010, therefore, Bartender is going to pick the Top Five Cocktails of 2010. We're going to make up this short list of Australia's top cocktail drops from the recipe submissions we already have on file, cocktails we've tested during our travels and recipes that get submitted to us before 25 March (at smcgoram@spantonmedia.com). Those mixed drinks that make cut we'll photograph and print in May's Bartender. The drinks' creators will not only have the honour of inventing one of 2010's top cocktails, but will also be awarded a free ticket to the Bartender Magazine Australian Bar Awards gala dinner and after party in September.
Well with all this in mind here's a couple of things that we'll be looking for in our Top Five Cocktails:
ADVERTISEMENT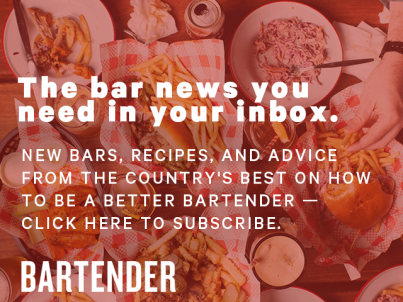 &nbsp
Use alcoholic beverage of your choosing and include any ingredients, homemade or otherwise as long as they these products are available to any bar in Australia (We can't possible test the beverage if it is impossible to make!).
Bartender magazine is looking for a drink that is elegant in its simplicity, but complex in its flavour profile so try to keep the number of ingredients to a minimum: Create a harmony of flavours – not a cacophony!
Good luck and happy mixing!