Throughout March, Sun-Herald journalist Amy Cooper is out and about in Sydney's bars as part of a new campaign to support and promote the bar industry. Parched March: 30 Bars in 30 Days is Cooper's version of campaigns such as FebFast which require participants to give up alcohol for charity.
Instead of fasting, Cooper and supporters are sampling as many licensed venues as possible in March, focussing on the variety, quality and originality of Sydney's bar scene and promoting "responsible, mindful enjoyment of alcohol."
"I want to shift the emphasis away from 'all or nothing' approaches to drinking," says Cooper.
"While I commend the charitable motivation of fasting campaigns and the funds they raise, I'd like to see promotion of a healthy attitude to alcohol, rather than complete bans and scare stories, which only serve to encourage binge drinking.
ADVERTISEMENT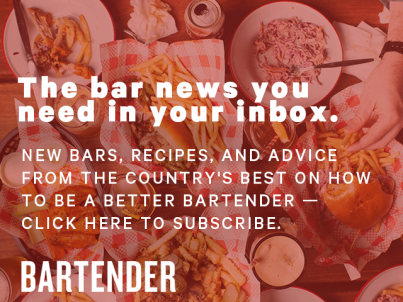 &nbsp
"We have a vibrant, sophisticated bar scene in this city and an endless choice of ways in which to enjoy great drinks in beautiful settings. We don't hear enough about the many positives of our bar culture.
"I want to show by example that for the average person, drinking moderately is part of a rich and varied social life, not a destructive pursuit."
During the 30 Bars in 30 Days odyssey, Cooper is visiting new bars and old favourites, sampling signature cocktails, meeting the talent and gathering news about the industry, accompanied by members of the Bartender magazine team. "this is a great way to get out and about with a few friends to try a few new bars and cocktails and show your support for Sydney's quality bar scene" says David Spanton publisher of Bartender.
Cooper also hopes to raise charity funds from the campaign. "If I make my target of 30 Bars in 30 Days," she says, "Supporters are invited to donate money to charity. Bartender magazine started the ball rolling with $50 per bar."
And yep, that's right, you can follow all Cooper's progress right here at www.4bars.com.au