When we started our 30 Bars in 30 Days odyssey, we were expecting great drinks and bars. But Parched March is much more than that. So far, it's been a leisurely stroll through life's finer pursuits: conversation, friendships, food, music, stories, ideas, interesting strangers, curios, history, philosophy and even a smattering of science. And a giant bull's head.
In great bars, you imbibe more than alcohol. You soak up the distilled essence of life. That's why there's a bar in Sydney called Eau de Vie (we'll be going there).
A city's bars connect you with its heart. From the Opera House grandstand of the harbour to the grungy, eccentric backstreets of Surry hills, our Parched March locations express Sydney's many moods. They're the path every tourist should follow to truly understand this city.
THE BARS:
Club Bar, Park Hyatt, The Rocks. 
ADVERTISEMENT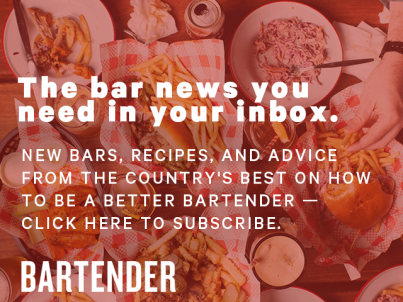 &nbsp
Confession: we're due to start at harbourbar next door but it's raining and I find Simon perched at the bar in this clubby little nook. He'd succumbed to the allure of whiskies, an open fire and armchairs and so we begin our odyssey here, with a Bobby Burns, mixed by Shane Gardner. If you're wary of malt whisky in a cocktail, the Burns could convert you. The characteristics of the Glenfiddich prevail, but softened, sweetened and lengthened into a honey smooth sipper I'd take as an aperitif any time.
Sharing the bar with us are hotel guests and we strike up conversation. Skip, an orthodontist from Texas, is a witty drinking companion and leaves us with a recommendation for a great restaurant in New Orleans.
Harbourbar, Park Hyatt, The Rocks
I like to gaze at the Opera House while nursing a drink. Mine was wine; the 08 Giant Steps Harry's Monster cabernets merlot. We're eating responsibly, too: duck fat fries and crab cakes, from the kitchen of chef Andrew McKee.
Bacco Wine Bar and Pasticceria, Chifley Plaza
I once described this friendly grotto in Chifley Plaza as a big hug from mamma for all the nearby stressed out city workers. It's also a little corner of old world Italy and on Monday a big table groans under the weight of proscuitto, pasta, cheeses, arancini and other comforting delicacies dished up by Marco Faraone and his team for their La Famiglia night. We sip $10 negronis and eat far too much nduja, soft, spicy salami.
Tokonoma Shochu Lounge and Bar, 490 Crown Street, Surry Hills
Wednesday March, 3, and we're in Surry Hills, cocooned in the long, low, sexy confines of Tokonoma. The bar is a catwalk for a line of elegant bottles of shochu, ready for tasting.
Our cocktails: Sashimitini, Kimchi Mary, Hana Mi Punch and Negroni Swizzle.
We snack on spicy edamame, pork belly so soft and flavoursome it silences me for a whole minute, and soft-shell crab.
Everything's perfectly balancedand exquisitely presented.
Shady Pines Saloon, just off Crown Street.
This bar odyssey comes with extreme contrasts and here's the first: delicate, feminine Tokonoma and rugged, wild west, saloon bar Shady Pines. There, it's all delicacy and refinement. Here, it's plaid shirts, stuffed bulls and Johnny Cash. They're just a block or two apart, but worlds away from each other. Welcome to the mad diversity of Sydney's bar scene.
Shady Pines has been open just two days but feels like it's been there for a couple of centuries thanks to the fossicking efforts of co-owners Anton Forte and Jason Scott. The lads have collected a horde of curiosities: stuffed stag heads, foxes and a vast bull's head; an ancient dispensary cabinet, two life-sized Red Indian mannequins and parts of an old basketball court for the parquetry-topped bar.
We prop ourselves at it and order Boilermakers – beer and a whisky chaser. Or whisky and a beer chaser if you prefer to think of it that way. The boilermaker menu has some marriages made in Heaven: try Ardbeg 10 Year Old with a James Squire Porter. Chewy, peaty, smoky. Or sip on a pure rye such as High West, a blend of six and 16-year-old ryes bottled in Utah. It keeps talking to your tongue long after you've swallowed it.
You can follow all Amy's up-to-the-minute progress on Facebook.