After the success of the Behind Bars Trivia in 2008, you'll be pleased to hear that it's making a return in 2010 – bigger, badder and better than ever! In conjunction with Diageo's Alchemy, trivia heats will be hosted around the country, culminating with a final in September in Sydney during Sydney BarShow Week. 
Behind Bars Trivia gives bar-nerds the opportunity to show off their knowledge and passion of all things booze related. 
There will be three heats in each participating state (Queensland, Victoria, and New South Wales). 
Kicking off in March, the heats will be hosted by some of Behind Bars' finest and resident Alchemists. Nick van Tiel will be behind the microphone in NSW, with Sean Baxter in VIC and Jay Lambert in QLD.
ADVERTISEMENT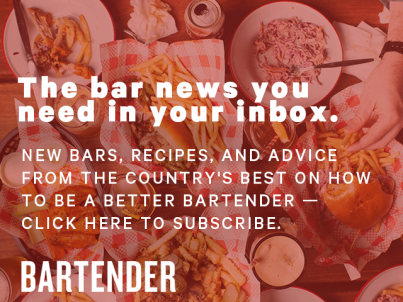 &nbsp
Details are as follows:
NSW: Monday 22 March at Eau-de-Vie @ 7pm – 229 Darlinghurst Road, Darlinghurst
VIC: Monday 15 March at Galley Room @ 7pm – 510 Flinders Street, Melbourne
QLD: Monday 15 March at The Lark @ 7pm – 1/267 Given Terrace, Paddington
To register your team, email trivia@behindbars.com.au or call 02 9011 7182.