Since Barry Chalmers move from Brisbane to Sydney, Jay Lambert has joined the Behind Bars team and taken over the role of RESERVE Brand Ambassador for Queensland. Jay Lambert is a multi award winning bartender, who has been in the hospitality industry for over 10 years.
Jay's experience exceeds our shores; his expertise as an alcohol consultant was hightened with stints in India and the UK. Working as a brand ambassador for Tulleeho and United Spirits India, Jay was responsible for implementing mixology and working flair bartender trainings, as well as the development of signature cocktails to promote the product portfolio. In 2008/09, Jay worked as a Wine Buyer and Duty Manager for Quo Vadis in London (Best New Bar 2008, Class magazine, Best New Restaurant 2008, Tatler magazine, Nominated for Best New Bar 2009, Tales of the Cocktail).
Currently residing in Brisbane, Jay has served in some of its finest establishments. Previously at Chalk Hotel, Bravo Wine Bar & Bistro and Cru Bar Wine & Cellar. Upon return to Australia, Jay has rejoined the team at the Lark, where he works alongside his commitments as an Alchemy trainer.
Jay joined the Behind Bars team in January and is Queensland's RESERVE Brand Ambassador.
ADVERTISEMENT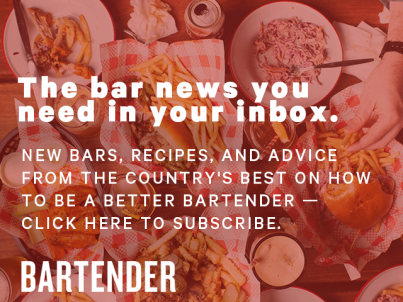 &nbsp