Shop 5, 256 Crown Street, Darlinghurst, Sydney
Now once in a while something special graces bar scene becoming an instant classic. Shady Pines Saloon might just be one of those places. Is it the cocktails?  Is it the food?  Is the über-chic design? Not on your Nelly!
Shady Pines Saloon is in a dimly lit basement down a slightly grimy little laneway behind Oxford Street. The 14 metre dark wooden parquet bar, barstools and furniture already seem to have cultivated years of wear and tear. Throw in some dusty taxidermy, a couple of carved American Indian statues, country and western tunes, monkey nuts and a few shots of American whiskey and a cold beer chaser… Well you get the idea. You're suddenly transported to the sort of bar Australia has only seen in movies. This is a classic American dive bar.
ADVERTISEMENT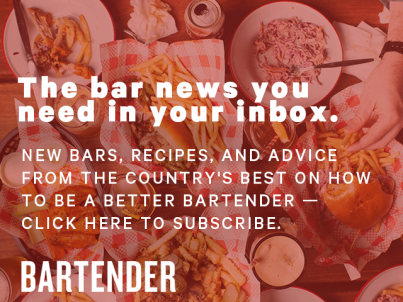 &nbsp
The venue is a labour of love from Anton Forte and Jason Scott – two experienced industry chaps having worked the likes of Oxford Art Factory and Lotus in Sydney and The Baden Powell in Melbourne. The road to opening the joint has been long, hard and dusty just like something out of Western, but it's here and frankly that's something to drink to.
Boilermakers are the house specialty and with their fine selection of Australian, New Zealand and American lagers and ales, Scotch and American Whiskies they're pretty hard to beat.  Don't be afraid to order a classic cocktail or two. Old Pals, Whiskey Sours and Manhattans are whipped with skill.
Shady Pines is open seven days a week from 4pm till midnight. This is a blessing in disguise; should they place be open later you might never leave.