Globe Bar at Observatory Hotel… Lord Nelson… Sake… Victoria Room… Vessel… Rockpool… Riverview Hotel… and Ivy. The end is in sight!
My Parched March odyssey approached its conclusion last Tuesday night exactly as it should have: three mates cocooned from the bad weather on comfortable seats in a softly lit, inviting bar, talking, reflecting and winding down after another frenetic day at work.
As Simon and I relaxed in The Den at Ivy we reflected on the day's headlines: emergency services calling for draconian restrictions on serving alcohol: 1am lockouts, 3am blanket closing times, no service of 'strong drinks' after 10pm. And we felt sad.
During our journey through Sydney's bars, we haven't once felt the need to collapse in the gutter, hit each other, vomit in public or go home in an ambulance. And neither has anyone else we've seen.
ADVERTISEMENT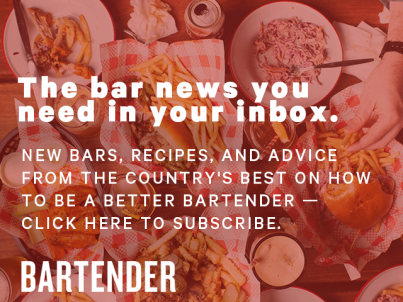 &nbsp
We're average Sydney drinkers. We visit bars to wind down, meet friends and enhance our lives with a little fun, food, drink and conversation. For us, and most other normal people, drinking isn't a blood sport.
"We visit bars to wind down, meet friends and enhance our lives with a little fun, food, drink and conversation. For us, and most other normal people, drinking isn't a blood sport."
The problem is, normal people don't shout as loudly as the small number of thugs who go out on the town, as columnist Joe Hildebrand so succinctly put it last week  "for a f*** or a fight" (click here for the full article). We enjoy ourselves quietly and the police and the emergency services don't notice us.
And they shouldn't, because their job is to deal with the out of the ordinary: the sick, the unruly, the unlawful. Working in the emergency services is an underpaid, tough gig that forces you into unpleasant proximity to society's extremes. But to punish the well-behaved majority for those extremes is ludicrous.
It's a familiar, disheartening story and we've seen it unfold everywhere from the playground to the war on terrorism: a sorry minority misbehave; everyone else has to suffer.
It's time the silent majority of Sydney drinkers spoke up. If we don't, we risk losing this city's wonderful bar culture. And after this amazing month of adventures in Sydney's bars, I'm more certain than ever that it's a culture worth fighting for.
Off the soapbox, into the bars…
I'm staring at a stack of 'attendance certificates' signed by the bosses of the 30 bars I've visited. If you're at tonight's wrap party, you'll see them up on the wall, along with photos from the journey. They read like an autograph book with everyone from Hugos' Dave Evans to Merivale's Mikey Enright and an army of bar aristocracy in between.
The last few include signatures from Globe Bar at the Observatory Hotel, where homage is paid to the Martini every Thursday at Martini Club and the iconic Rocks pub, the Lord Nelson. I liked the Victory Bitter British pale ale there and Simon supped on the weirdly spelt but tasty Anileation Irish Stout. There's nothing like the sight of a warmly lit corner pub as you approach down a darkened street. Just like coming home.
At Sake, the beautifully-designed new restaurant and bar on Argyle Street, the staff share chef Sean Presland's passion for sake and can tell – and show – you how it tastes when aged, where each one comes from and what matches perfectly with it. Lunch and drinks here are a favourite Friday afternoon treat of mine. World-class Japanese cuisine that never fails to impress.
I sampled Victoria Room's Pack a Punch night, where Lee Potter Cavanagh and crew whip up glass bowls of surprisingly delicate punch served in elegant teacups to match the colonial surroundings.  You can sit at the bar here and feel as if you're a retired colonel relaxing in his club in an English ex-pat outpost (I'm a Pom – indulge me).
Vessel is the brand new venue under the new Macquarie bank building and behind its blue-lit steel bar are some ex-Kudu cocktail boys with a clever menu including the ouzo-based Marie Antoinette (a favourite of owner George's mum). Lachlan and his team could be about to educate the bankers about what really makes a good drink.
I'd been looking forward to the Ardbeg Uigeadail whisky with salted caramels at Rockpool Bar & Grill all month long and saving the treat for almost last- and it was even better than I'd imagined. Palate ecstasy. Even the wagyu burger's delights diminish by comparison.
I'd intended to spend more quality time in Balmain, but March just wasn't long enough. As we're donating our Parched March funds to dog rescue, I'd have liked to drop in at dog-friendly The London. But I did manage a flying visit to the Riverview Hotel, tucked away down Birchgrove Road among little terrace houses, in an 1880 heritage building. Owner Tim Condon was brandishing long wooden pizza trays and recommended a schooner of Vale Ale beer from Victoria's McLaren Vale. As lovely a drop as the region's best wines, and a top pub with real local flavour.
One more bar – and then our big wrap party. It's a hell of a fun finishing line…