Dan Woolley and his new company, Edge Group, has pulled together some of Sydney's top bar stars to breath some new life into Surry Hills' old 'Mars Lounge' re-branding the bar as 'The Black Boater'.
The venue, named after the fashionable hat of the 1920s that was oft sported by the frequenters of speakeasies, is under going a quick cosmetic renovation and will be opening its doors in May.
Woolley has informed 4bars.com.au that: "Leeroy Petersen is coming on board as bar manager and Chris Evans stepping into the role of general manager, just to name a few. The venue will be running as a cool cocktail bar to start,  with many plans down the track to expand and evolve into other things."
"With this crew on board you know big things will be coming out of this new venue so keep your ears to the ground and prepare your thirsty pallets to be quenched!"
ADVERTISEMENT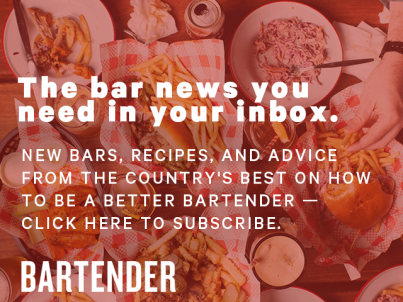 &nbsp
The Black Boater is open for business Friday and Saturday this week with further renovations still to take place. The venue is located at 16 Wentworth Ave, Surry Hills, Sydney.