The search for Australia's best G&T is kicking off this month! Schweppes wants bartenders to take the classic G&T and add 1 part creativity, 1 part presentation and 1 part story, to make something not quite old and not quite new, but really quite incredible: Australia's best G&T.
Using Schweppes Tonic Water as the key ingredient (at least 100ml), the rest has been up to the entrant in this all new competition. Schweppes knows that all bartenders can pour a great G&T – with that refreshing bittersweet blast and a good dash of 'Schweppervescence'. But this time they're looking for looking for something more.
The top five entrants will be flown to Sydney for a live final at Sydney Barshow. The finalists will be hosted on stage by Philip Duff (the head judge for the comp) as they create their finalist entry live for the judging panel.  The bartender that creates Australia's best G&T will win a trip valued at $10,000 to London to attend the 2011 London Bar Show.
Entries are open now until 18 July 2010. Visit www.bestgandt.com.au to enter.
ADVERTISEMENT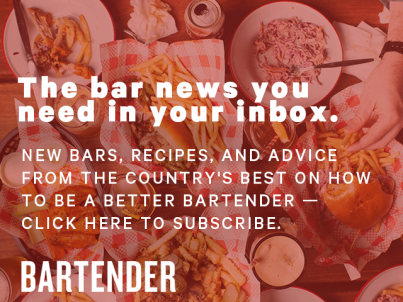 &nbsp