The 4bars news desk eagerly awaits each seasonal update of Der Raum's award winning cocktail list. The latest release to pop into our inbox is their enticing  new autumn menu.
They admit that technically Autumn started a couple of months ago, but warm weather in Melbourne through March and early April postponed the release of some new tempting tipples. After an intense bout of research and refinement, however, the Der Raum team are proud to present their 2010 Autumn Cocktail Collection.
[nggallery id=45]
Amaro Spider
Italian Vermouth. Pressed Lemon. Organic Agave. Nonino Ice Cream Float.
Adult flavours searching for a long lost innocence.
ADVERTISEMENT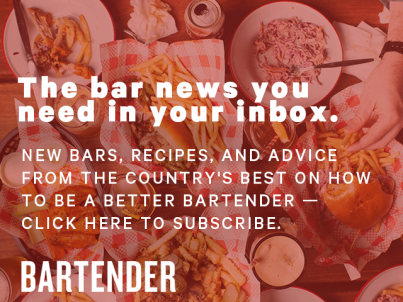 &nbsp
Apple Whore
Appleton VX. Custard Apple. Cinnamon. Lime. Whiskey Barrel Bitters.
Heart warming spice tones from the hands of Joshua Hoff.
Here Today, Gone Tomorrow
Tanqueray. Ketel One. Der Raum Orange Elixir. Pressed Lemon Iceberg.
A knowing reference to the Blue Lagoon, reflecting the state of the world in which we live. *$5 from each drink sold donated to Beyond Zero Emissions.
Lola Montez
Partida Blanco. Aperol. Averna. Pressed Lemon. Celery Bitters.
A bittersweet concoction to have you performing a spider dance all of your own.
Tobago Sour
Angostura Aromatic Bitters. Der Raum Spiced Rum. Sweet Pressed Citrus. Organic Agave.
A richly spiced creation indebted to New York's Guiseppe Gonzales.
4bars was told that: "Requiring collaborative trips to the lab of our Singapore sister venue Tippling Club, this collection aims to conjure the flavours and aromas of the current season via the forward thinking techniques of which we have become renowned.
The above selection of five signature creations are joined by a host of seasonal tipples from Der Raum menu's past, classic concoctions of another era and a select group of drinks from venues considered to be making waves from around the globe."