Diageo's Alchemy program has added yet another award winning bartender to its team with Martin Lange joining as a trainer in Queensland.
Martin boasts over eight years of hospitality experience and having made the Bartender Magazine Bartender of the Year Competition Top 10 over the past two years he can certainly lay claim to being one of the top barkeeps in Australia. Martin has has travelled the world picking up new skills and will undoubtedly bring a wealth of knowledge to the program. Upon moving to Australia, Martin began working at Brisbane establishments including Glass Bar, Press Club and Sun Bar. He is now the co-owner of two of Brisbane's finest venues – Sling Lounge and Salon.
One of Martin's passions is molecular mixology which he practices in his venues. His depth of knowledge is a testament to his commitment to the bar industry. Martin has been an active member of the Australian bar community for many years and has managed to secure places in the finals of several of the country's finest bartending competitions. Apart from the Bartender of the Year  Competition mentioned above, Martin was a finalist in the 2006 and '08 Smirnoff Black Copper Cup,  a finalist in Reserve's World Class '09, as well as 1st place in the '07 Campari Australia Competition.
Martin Lange joins the Alchemy team and Behind Bars family as an Alchemist.
ADVERTISEMENT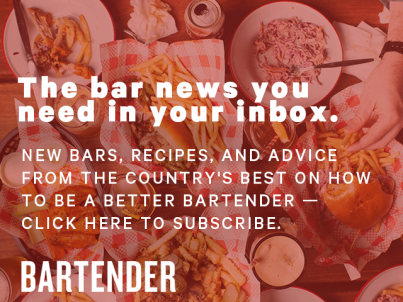 &nbsp