Der Raum have fended off winter's chill by running hot in this year's Australian Bar Awards nominations and by releasing more smoking additions to their cocktail program.
Whilst the autumn menu was only a brief flirtation, the Der Raum team lead by owner/executive bartender Matthew Bax, have recently engaged in a heated affair with some sultry winter offerings that explore the flavours and aromas from the darker, more warming end of the cocktail spectrum.
Highlights include the 'Pumpkin Pie Blazer' (above) with roast butternut pumpkin rum spiced ginger gel, maple syrup, port and Angostura orange bitters and the Nitro Xocolatl Flip with El Senorio Joven Mezcal, Luxardo maraschino liqueur, spiced dark chocolate, chilli, cinnamon, nutmeg and a hot white chocolate and Tequila foam.
ADVERTISEMENT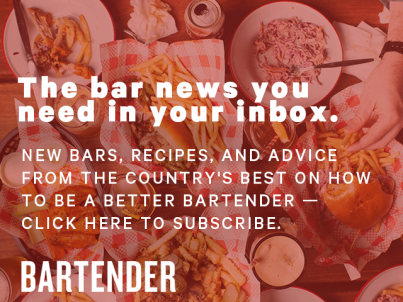 &nbsp
[nggallery id=47]